Change view
There are two default views of tasks available in ProofHub:
List view: It allows you to view your tasks in lists.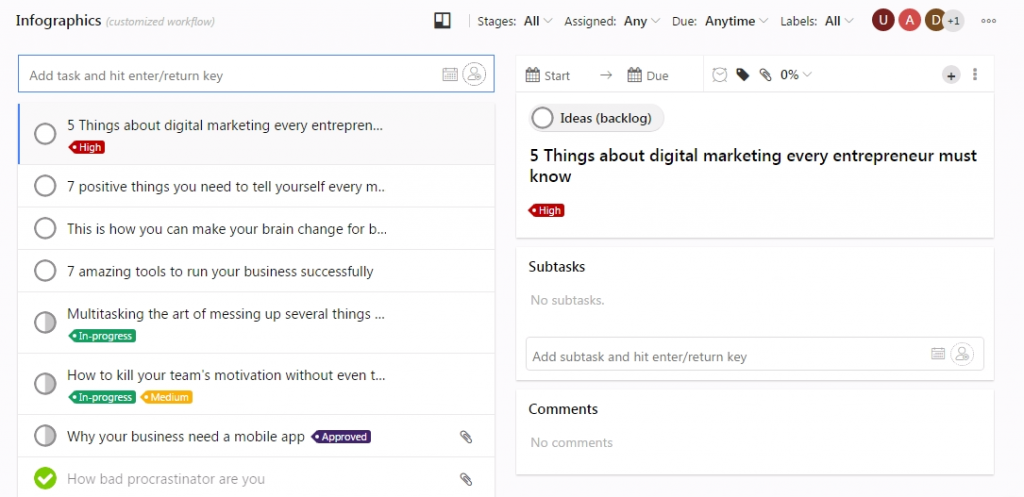 Board view : In it you'll be able to see all your tasks in form of boards. All stages of the associated workflow will appear in form of boards and all tasks present in a list will appear segregated as per the stage they are in.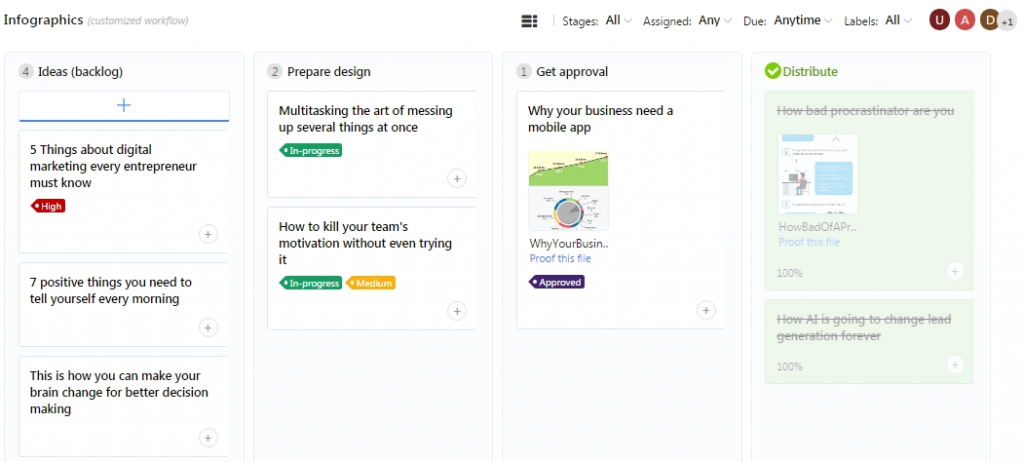 How to change the view your tasks:
Click on the icon highlighted below to switch to board view from list view.
If you click on that icon again, then all of your tasks will get displayed in list view.
Need more help?
- Can't find the answer to your questions? Contact ProofHub Support
- Check our blog for the latest additions, updates and tips.