Activities
Activities is a place where you will be able to see a list of all activities that have happened across all projects.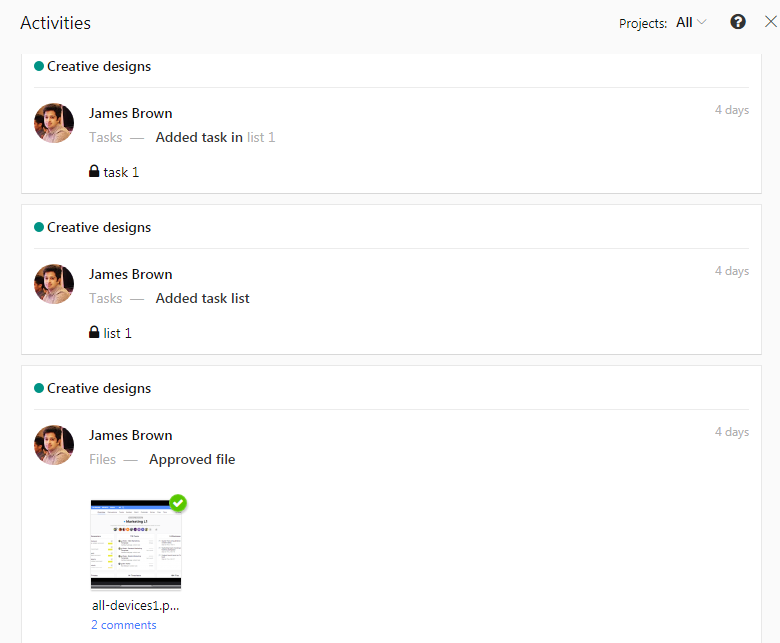 Note:
If a user has access to view and manage all projects only then he/she will be able to see activities across all projects. And, if a user is assigned to normal user role having access to manage assigned projects then he will be able to view activities of assigned projects only.
Filter Activities
By project:
You can also filter the activities by project or projects. Here's how:
Click the dropdown menu beside Projects and select the checkbox of any project or projects whose activities you would like to see. It will display you the activities of that selected project or projects only.

Need more help?
- Can't find the answer to your questions? Contact ProofHub Support
- Check our blog for the latest additions, updates and tips.