My ProofHub URL
All ProofHub accounts have a unique URL. You don't need to go to any login page to access the account. Simply bookmark your URL and login with just one click.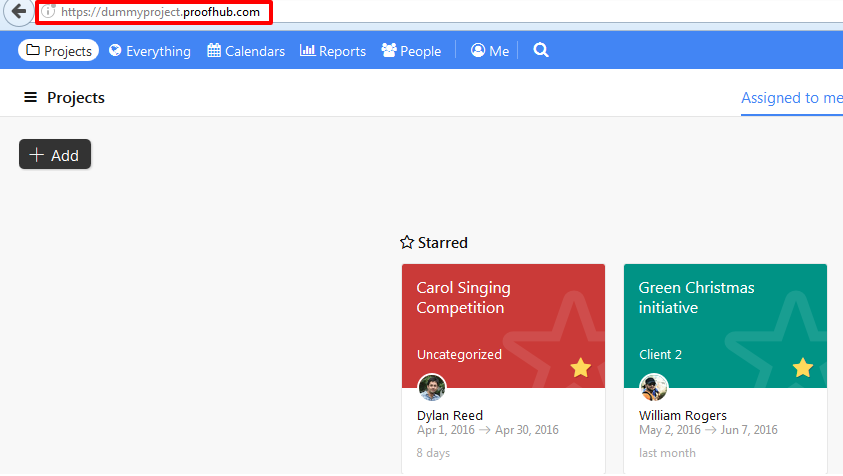 Can't remember what's your URL?
When you sign up, ProofHub sends you a welcome email with the subject line "Welcome to ProofHub, yourname". You can search this subject in your registered email. You'll find the credentials along with URL in that email.
Or you can contact support
Customizing domain name
Customizing domain lets you to white-label your account. Learn more on how to customize the domain name here.
How to change ProofHub URL
If you need to change URL, please contact support
Need more help?
- Can't find the answer to your questions? Contact ProofHub Support
- Check our blog for the latest additions, updates and tips.