To-do's
To-do's 
Once you are inside a project first screen you'll get to see is "To-do's". You can switch to other sections as well.(Discussions, Time).
View to-do list
To view a to-do list simply tap on it and all the tasks of that particular list will be displayed in your screen.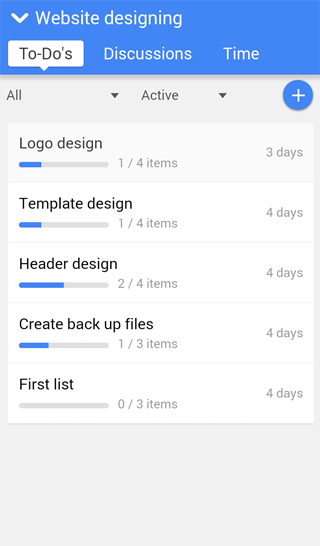 Add a new to-do's list
To add a new to-do's list you can click on the "+" icon present on top left corner.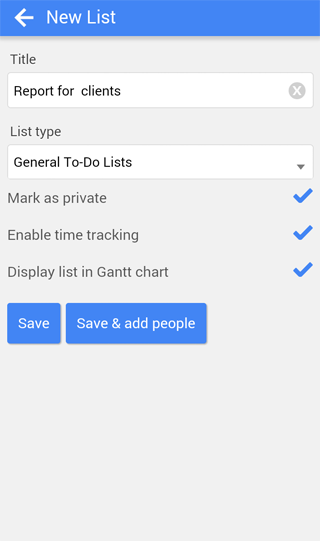 Edit/Delete/Manage people
Long press a to-do's list to get the options.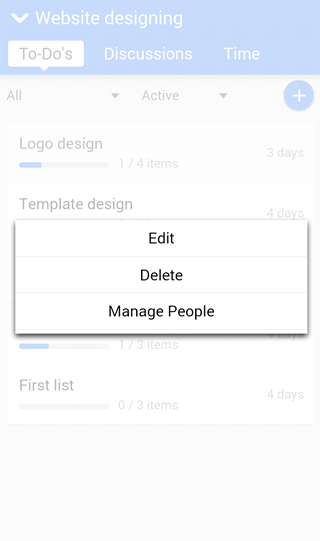 Tasks
When you tap on a to-do's list you'll find the list of task of that particular to-do's list. By default the filters selected will show you task of "Anytime" and "All Tasks". To see the details of the the task simply tap on it and task detail window will open. To edit task from this window you can tap on menu button present on top right corner.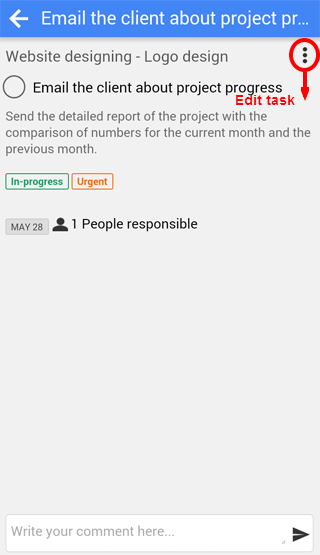 Add a task
A new task can be added from the "+" button present in the top right corner.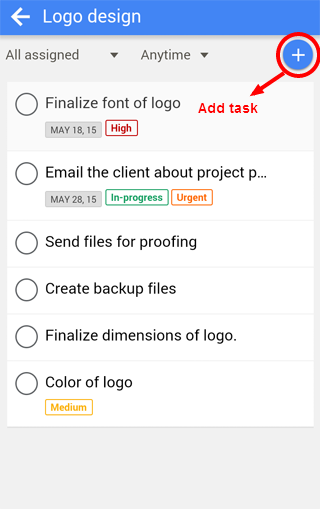 Edit task
Another way to edit a task is by long pressing it. You'll see some editing option in your screen. You can add subtasks, manage labels and people, attach files on it and add time.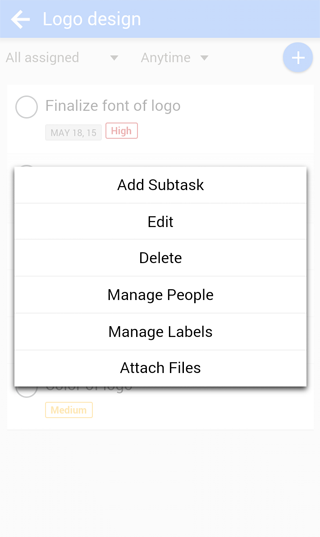 Need more help?
- Can't find the answer to your questions? Contact ProofHub Support
- Check our blog for the latest additions, updates and tips.