Overview
Overview of a project gives you a bird's eye view of all the activities going on. Team can view latest updates of tasks, events and milestones, discussions, files, notes and timesheets.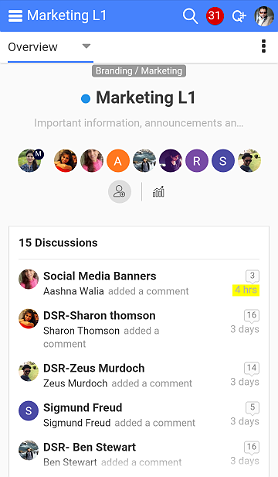 Project's progress graph: Overview also offer project's progress graph. Progress chart shows completed tasks and total tasks with two separate lines. This helps you to comprehend if the work is being done slowly, or if too much new work is being added. Simply click on the little graph icon to view project's progress chart.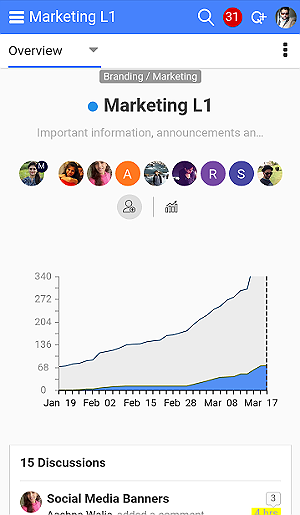 Activities for each section appear in tiles with the count. You can either click on a tile's heading to go to that section or click on the dropdown shown below to jump on to a specific section.

Timeline: Timeline shows you all the activities happened in a project chronologically. Click on the vertical three dot icon and select Timeline from the drop down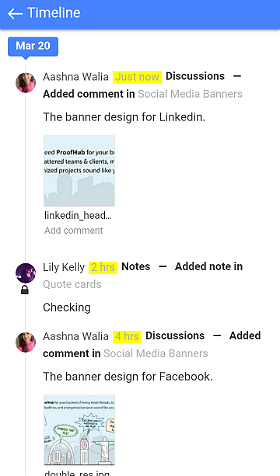 Similarly, you can manage project by clicking on the three dot icon. Under manage project option you can manage people, edit and delete project, create copy and manage logs.

Note: You can access this menu from every section inside a project.
Need more help?
- Can't find the answer to your questions? Contact ProofHub Support
- Check our blog for the latest additions, updates and tips.