Projects
When you login, you'll see all projects assigned to you initially. Projects in which you were recently active will show up in the top as tiles. If you scroll down you'll see list of all the projects assigned to you.
You can change this view from the dropdown to view projects managed by you, all projects and templates.
Add project/template: Click on Add to create new projects and templates.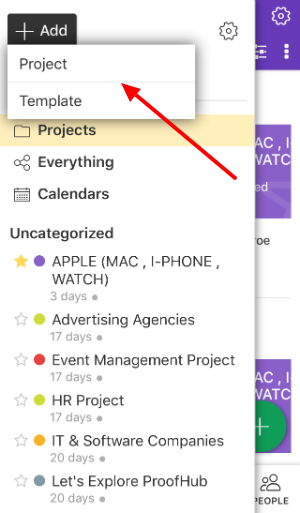 Starred projects: You can pin your favorite project to the top by simply clicking the star icon on project.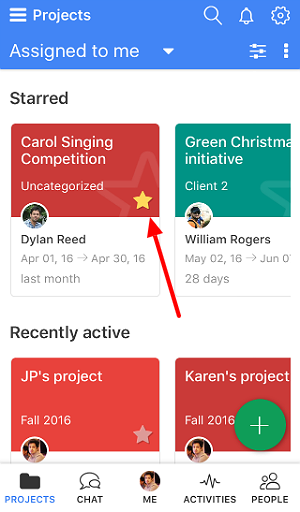 Filtering projects: Click on filter icon to funnel projects on the basis of category, color code and status.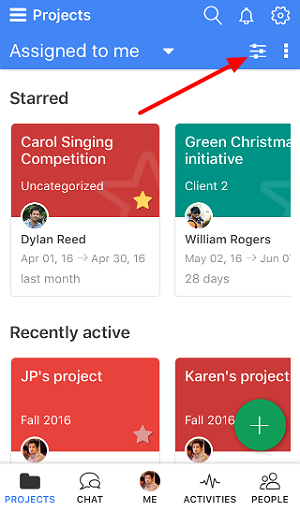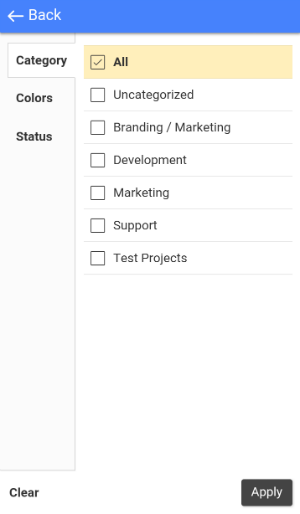 Activities: Click on the vertical 3 dot icon to see the activities across all the projects. Through activities you can see a chronological timeline of the work done across all projects.
Activities can also be filtered as per projects. Click on the filter icon and get the list of activities happening in a particular project.
Need more help?
- Can't find the answer to your questions? Contact ProofHub Support
- Check our blog for the latest additions, updates and tips.