Files
Access all your files and get them organized from your mobile device. You can create folders, attach files, post comments and approve.
To open Files, pull the project menu drop down and select Files. You can also click on Files tile from Overview.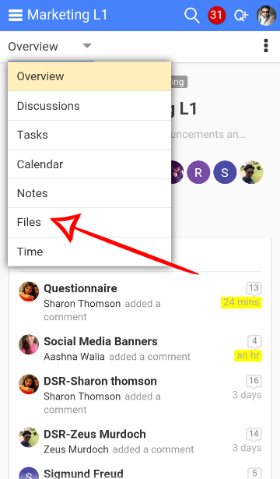 When you open Files, you initially land on All files  folder. In All files folder you would be able to see list of all the folders and files you have uploaded. To add new folders of files in All files folder click on Add. 
Multiple selection: Check off the multiple selection checkbox present on the top right. Once it is checked you can select multiple files and perform actions like download, move and delete.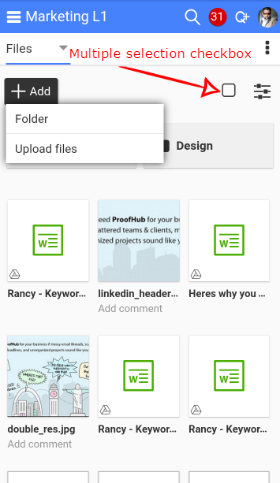 Once multiple file have been selected, click in vertical three dot icon to perform collective actions on files.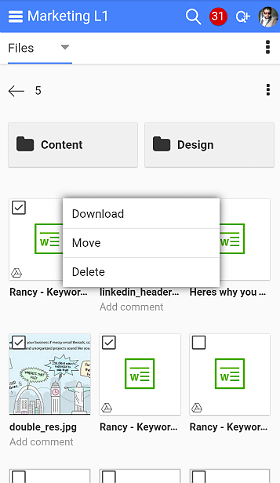 Click on filter icon to sort files on the basis of date, type, name and size. Using filter you can also view all the approved and proofed files at once.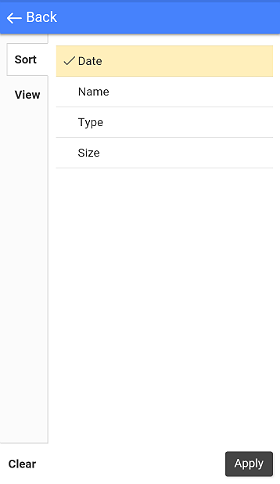 Need more help?
- Can't find the answer to your questions? Contact ProofHub Support
- Check our blog for the latest additions, updates and tips.