Calendars (Overall)
This is an overall calendar where you can see events, milestones and tasks from all the projects at one place. Click on three bar icon and select Calendars from the deck.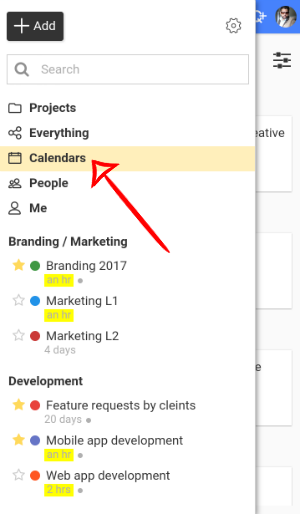 To add items in all calendar click on Add button.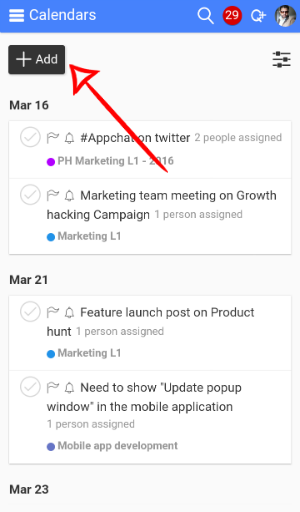 In the next window, you can select in which project you want to add the item. You can tick the "is milestone" checkbox to create a milestone. You can also create recurring events from here.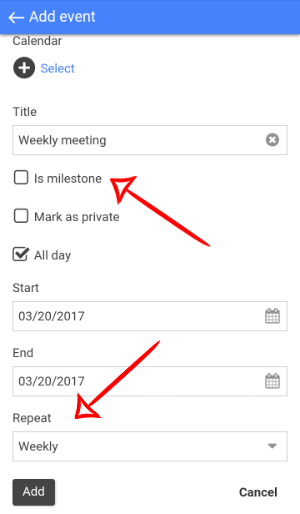 You can filter calendar on the basis of different projects, people, date and items.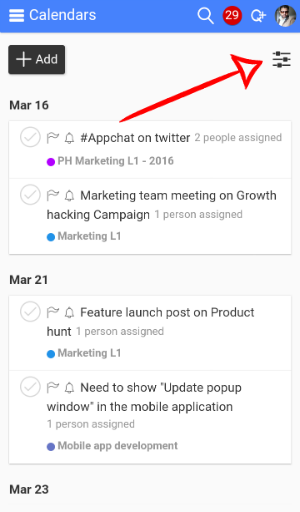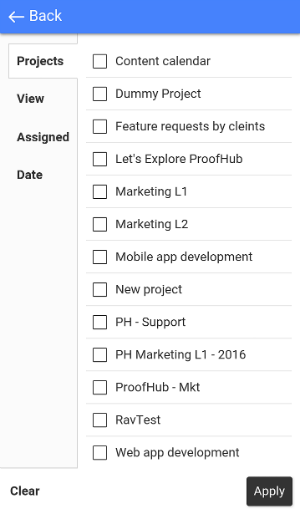 Need more help?
- Can't find the answer to your questions? Contact ProofHub Support
- Check our blog for the latest additions, updates and tips.