Sort and view files
You can arrange your files in groups by their date, name, type or size. Here's how:
Click the dropdown menu besides Sort. You will get options such as date, name, type & size. Select any of the options and your files will be sorted. For e.g. if you want to arrange files date wise, then select date from the dropdown menu.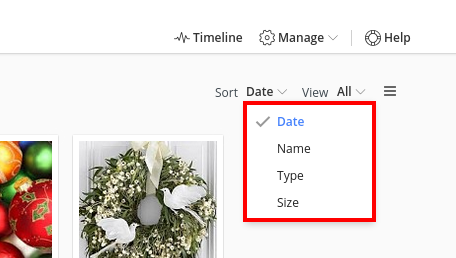 View files
You can also distinguish which of your files are proofed or approved. Here's how:
If you want to see all approved files, then click the dropdown menu besides View and choose Approved option. It will display you only the approved files.
Similarly, you can select proofed option from the dropdown menu to view all proofed files in your project.

Need more help?
- Can't find the answer to your questions? Contact ProofHub Support
- Check our blog for the latest additions, updates and tips.