Password strength policy
Each time a user sets up their password, information about the strength of the password is shown as a helpful tip. This helps the users to use strong passwords for their accounts.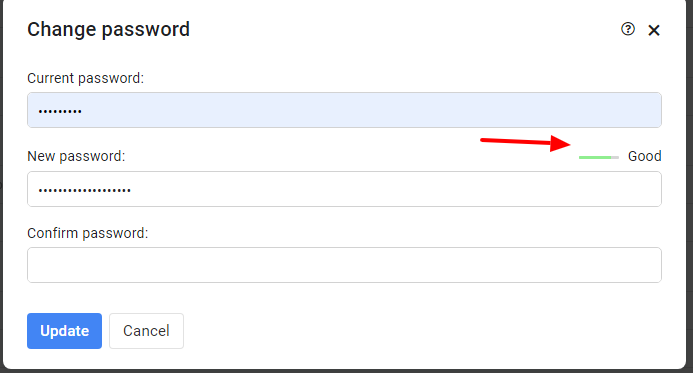 By default, the users can set their passwords irrespective of whether they are using a strong password or not. However, if required, it can be made mandatory for users to be allowed to set up strong passwords. 
Following are the steps to enable a password strength policy for your account:
Any user who has access to the Preferences section can enable the password strength policy from the Preferences tab under the manage section. When the option is enabled, any password being set afterward needs to have the password strength as either good or strong.

Passwords are considered strong if they have uncommon words, keyboard patterns, and capitalization.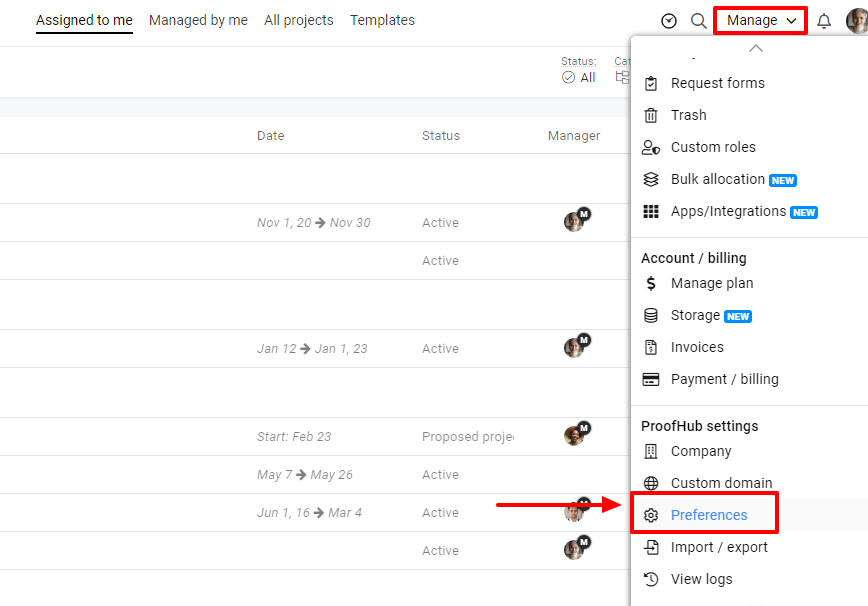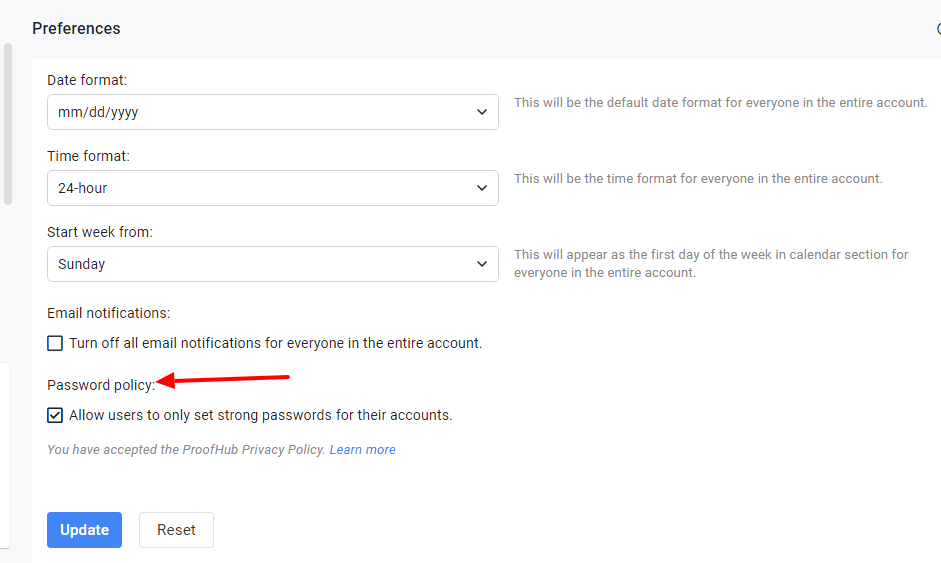 3. After adding a new Password, it will give you a validation message if it is a fair, good, strong password or a weak password. If the password is weak, it will not allow you to change the Password. 
 4. The validation will show up every time any user updates his password or even tries to set a new password first time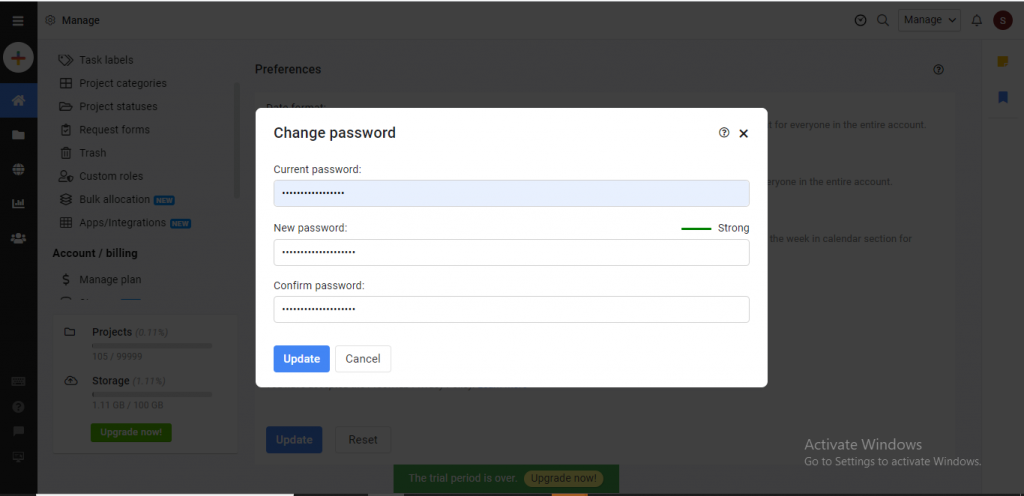 5. After setting up a strong password, click on the "update" option to save the changes. 
Need more help?
- Can't find the answer to your questions? Contact ProofHub Support
- Check our blog for the latest additions, updates and tips.