Connecting ProofHub with Slack (Beta)
Track task progress, update assignees, set due dates, and ensure timely delivery with ProofHub's integration with Slack – all from a single platform.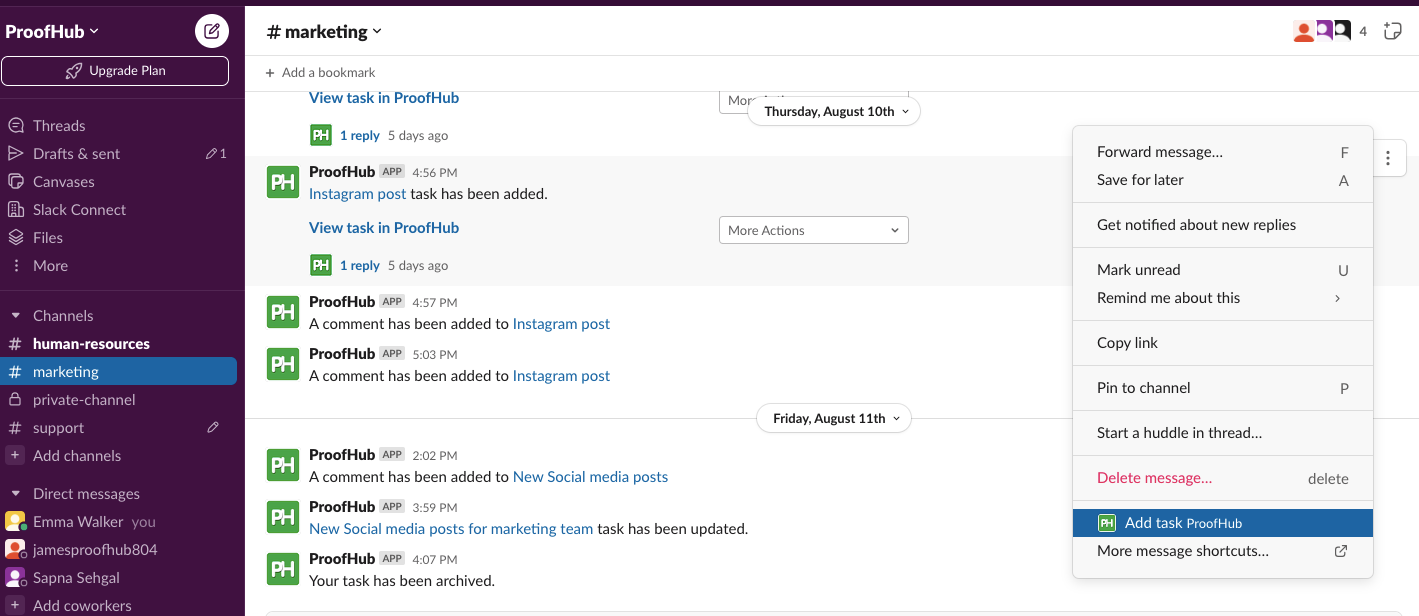 Set up the Slack integration
Follow the below steps to enable Slack for your ProofHub account:


Right-click on the desired project name from the Me view or the Project section and click on the context menu.




Now click on the integrations option and you'll be redirected to a new window for Project integrations.





Click on the "Next" option.




Now click on the "connect" option from the window to send project notifications to the Slack channel.




You would be redirected to the new window. Here enter your workspace Slack URL and click on continue.




Further, enter the email address and password for your Slack account.

From here authorize and grant access to ProofHub with your Slack account


Now, select the channel to receive notifications for the project updates. Also, you can select the sections to receive the notifications.



Connect ProofHub to Slack
Use "/proofhub connect" to authenticate and connect ProofHub to Slack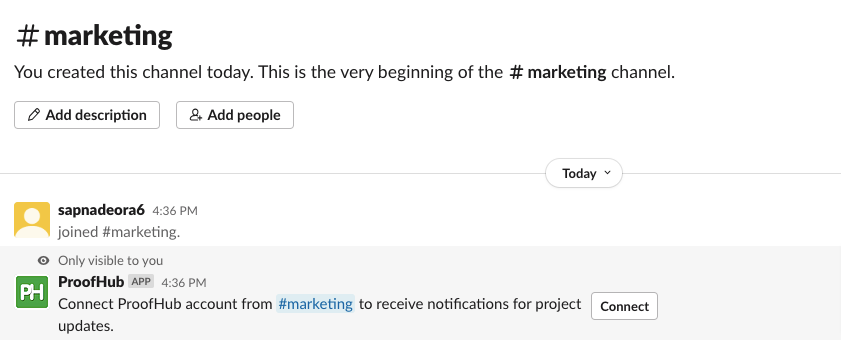 Create new tasks in Slack
Use "/proofhub add task" to create a new task


Select a project, write 3 letters of your project, and click on Add. (minimum 3 letters)


Enter the task details and click on Add.




The task has been added.


1. Select edit task, to update the dates, assignees, and other details of the task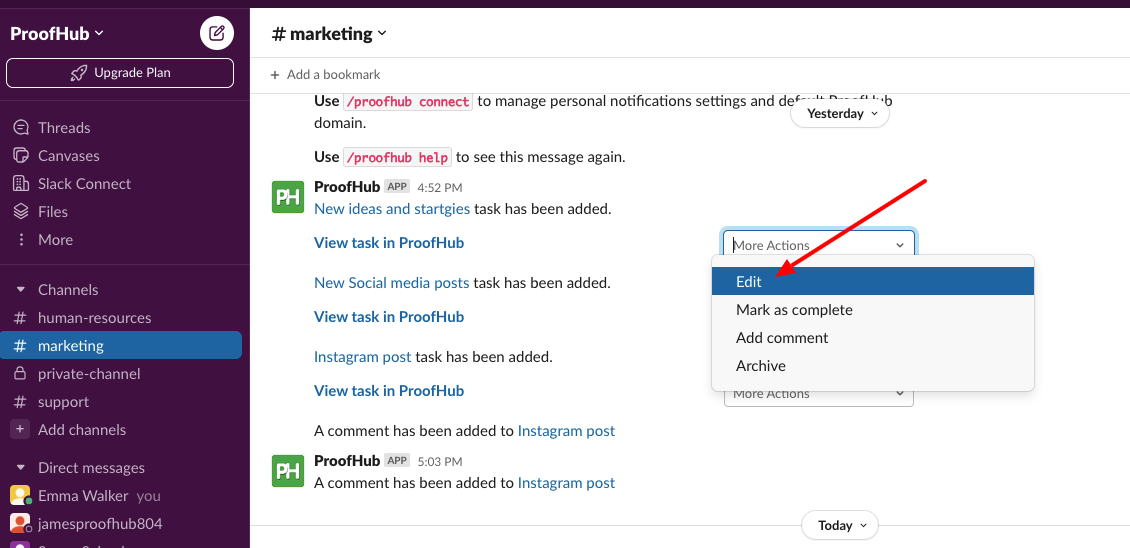 2. To add comments on tasks, select "Add comment"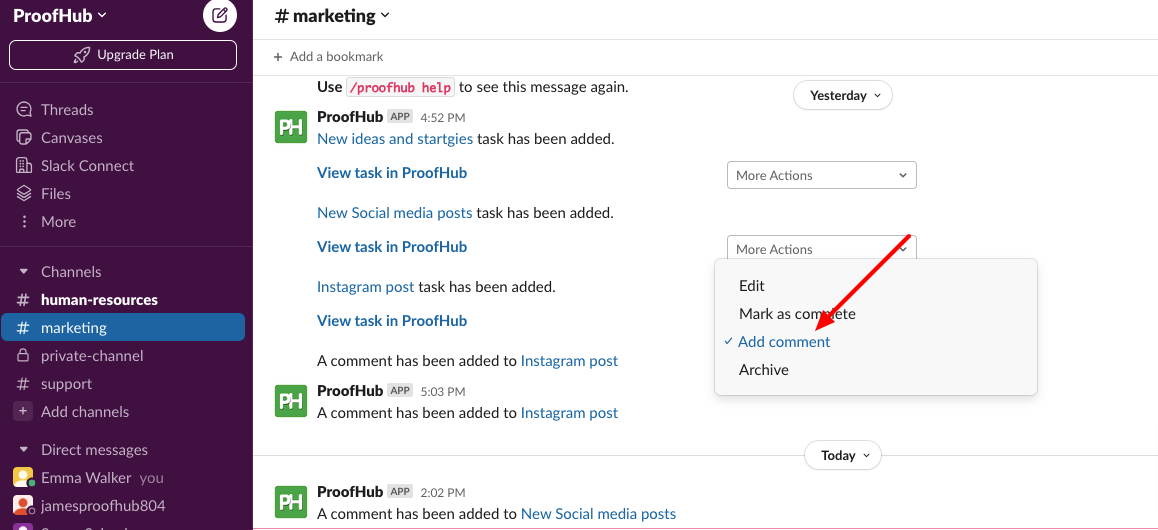 3. You can archive the task and mark the task as completed.



Note: Currently, we do not support private channels in Slack.
Need more help?
- Can't find the answer to your questions? Contact ProofHub Support
- Check our blog for the latest additions, updates and tips.