Export account data
With ProofHub, you can export all your tasks from the selected task lists with their assignees, labels, start and due dates, stages, and time log entries along with custom fields to a CSV file.

All users can export data from ProofHub to CSV files.

Export tasks from a project

Tasks can be exported in CSV format
1. Select the task list from the left panel of your page.
2. Click on the context menu from the top right and choose the Download CSV option.



Export tasks from the everything section

To export all tasks across different projects as per the selected filters.
Select the All tasks section available under Everything from the navigation bar.


You can export tasks in Table view using the "Download CSV" option or you can use the "Export in email" option. It will export all data and send it to your email address.




Export Users from the People section

You can export users from your account:
1. Select People from the Navigation bar.


2. Click on the context menu from the top right and choose the Download CSV option.

Download Folders and Files

ProofHub allows you to download folders and Multiple files from the Files section.
1. Go to the Files section inside a Project.
2. To download all files from a folder, right-click on the folder and select Download.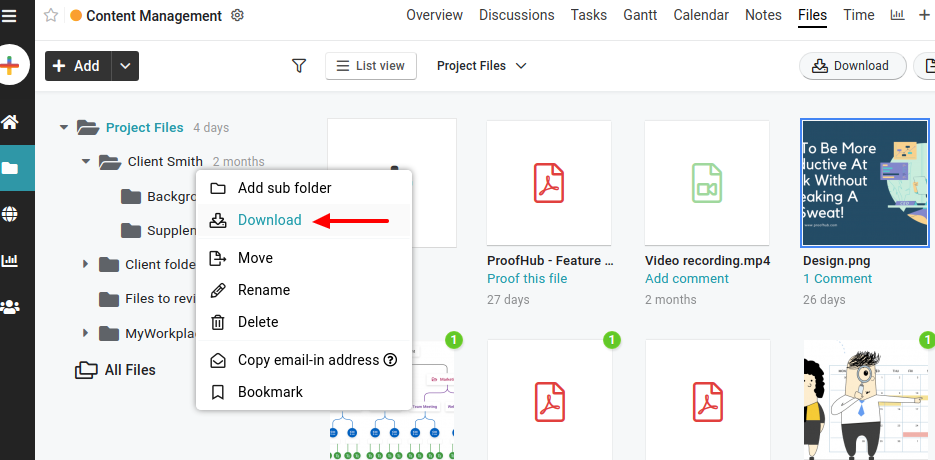 3. Right-click on a file name and select Download.

4. You can select multiple files using Ctrl/Command key and download all of them by clicking the Download option present on top.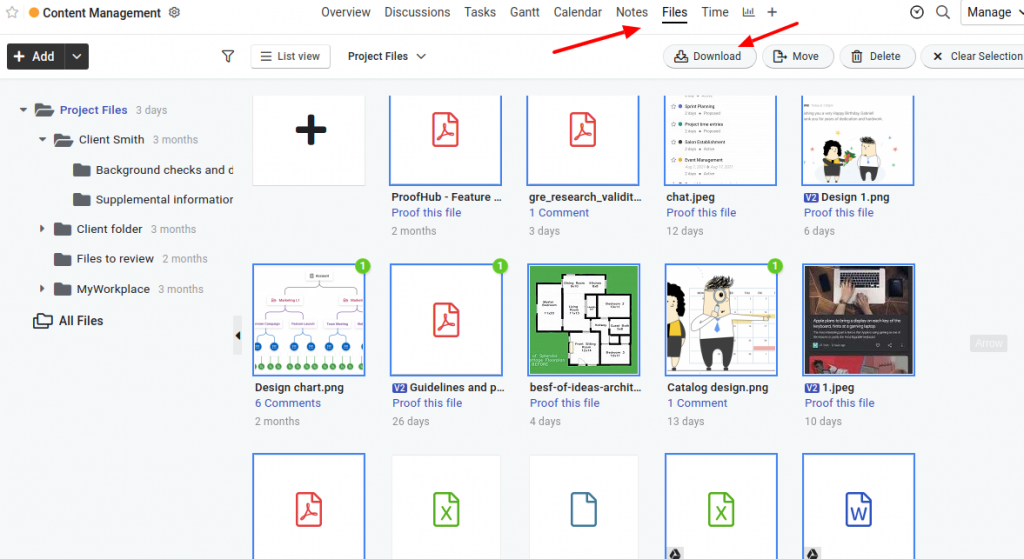 Note: Please make sure the pop-ups are enabled for the browser.
In case, you are downloading larger/heavy files in size then it may take a few mins to download the files.

Need more help?
- Can't find the answer to your questions? Contact ProofHub Support
- Check our blog for the latest additions, updates and tips.