Time utilization
The report shows a snapshot of what team members spend their time doing throughout your organization. It will show you how much time each person spends on different tasks at different times and whether those tasks took longer than expected or were completed faster than expected. This information can then be used to make changes within your team's workflow processes so that everyone works more efficiently together.
How to create a time utilization report
Control who can view the report
Create a time utilization report
Following are the steps to create a time utilization report:
Select Reports from the navigation bar.

Click on "Add" and select the time utilization report.

Add the "Title" of the report and select the assignees.

Time entries can be grouped in various ways to get a detailed and clear view of the time consumed on the tasks.

 You can select multiple filters as per your choice to see the desired results.

Control who can view the report
You can also control who can view the reports.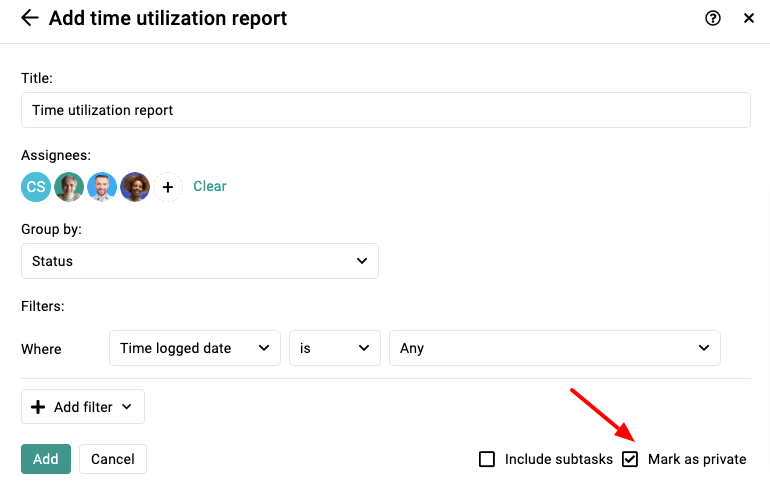 Download reports
You can download the report in PDF format, click on the context menu from the top right and choose to download it in PDF.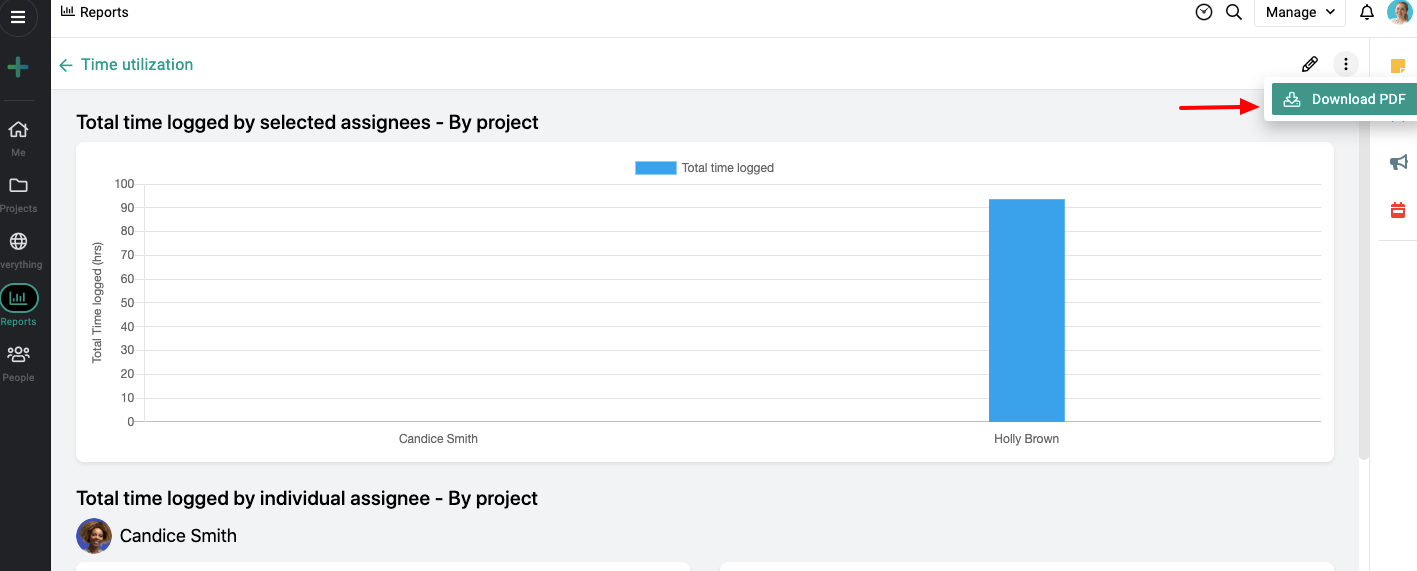 Note: The owner of the account and the creator of the report can update any report to be visible only to the creator or everyone with access to the reports section.
Need more help?
- Can't find the answer to your questions? Contact ProofHub Support
- Check our blog for the latest additions, updates and tips.