Overview
Overview in ProofHub keeps everyone informed about what's going on in a project. It provides the latest updates on all the tasks, events, milestones, discussions, files, notes, and timesheets in a project. Moreover, the project progress chart in the project summary allows project managers, team members, and clients to get an instant overview of the project's progress.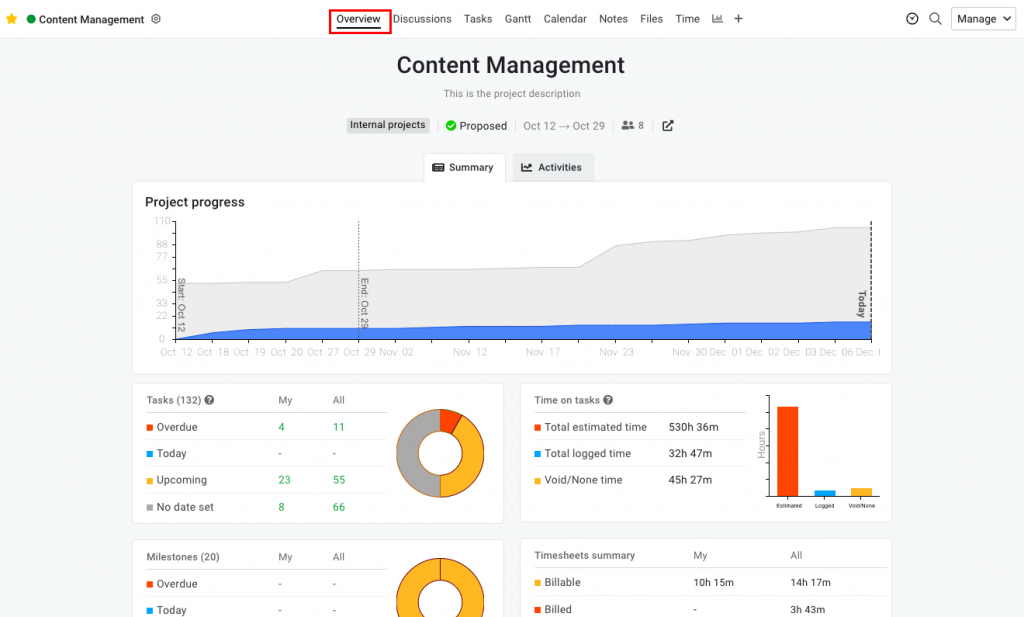 Need more help?
- Can't find the answer to your questions? Contact ProofHub Support
- Check our blog for the latest additions, updates and tips.