Configure default tabs for projects
You can configure and set the project tabs as default at each individual project level. Once a default view has been set, you will be navigated to the default tab after clicking on the project name.
Setting tab as default while adding a new project
Click on the plus icon present on the navigation bar.
Select Project from the menu.
Fill up the project details.
Once you click on the next option, you can enable the tabs for the project and you can set the tab as the default tab.
Select tabs as default while editing an existing project
1. From the project tabs, click on the plus icon available at the top right.
2. Now a new window will open and from here you can choose which tabs you would like to enable/disable and you can set the tab as the default tab.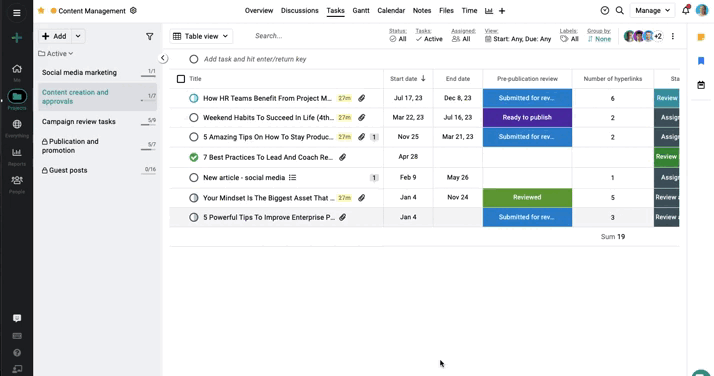 Need more help?
- Can't find the answer to your questions? Contact ProofHub Support
- Check our blog for the latest additions, updates and tips.