Me View
Me view is the first screen you see once you login into ProofHub. You can see various options like "Announcements", "Projects", "My tasks", "My activities", "My calendar", "Bookmarks", and "Quickies".
You also get to see navigation bar at the bottom, where you find Me View, Projects, People, Activities, Chat and Everything.

You also find a Quick Add menu here.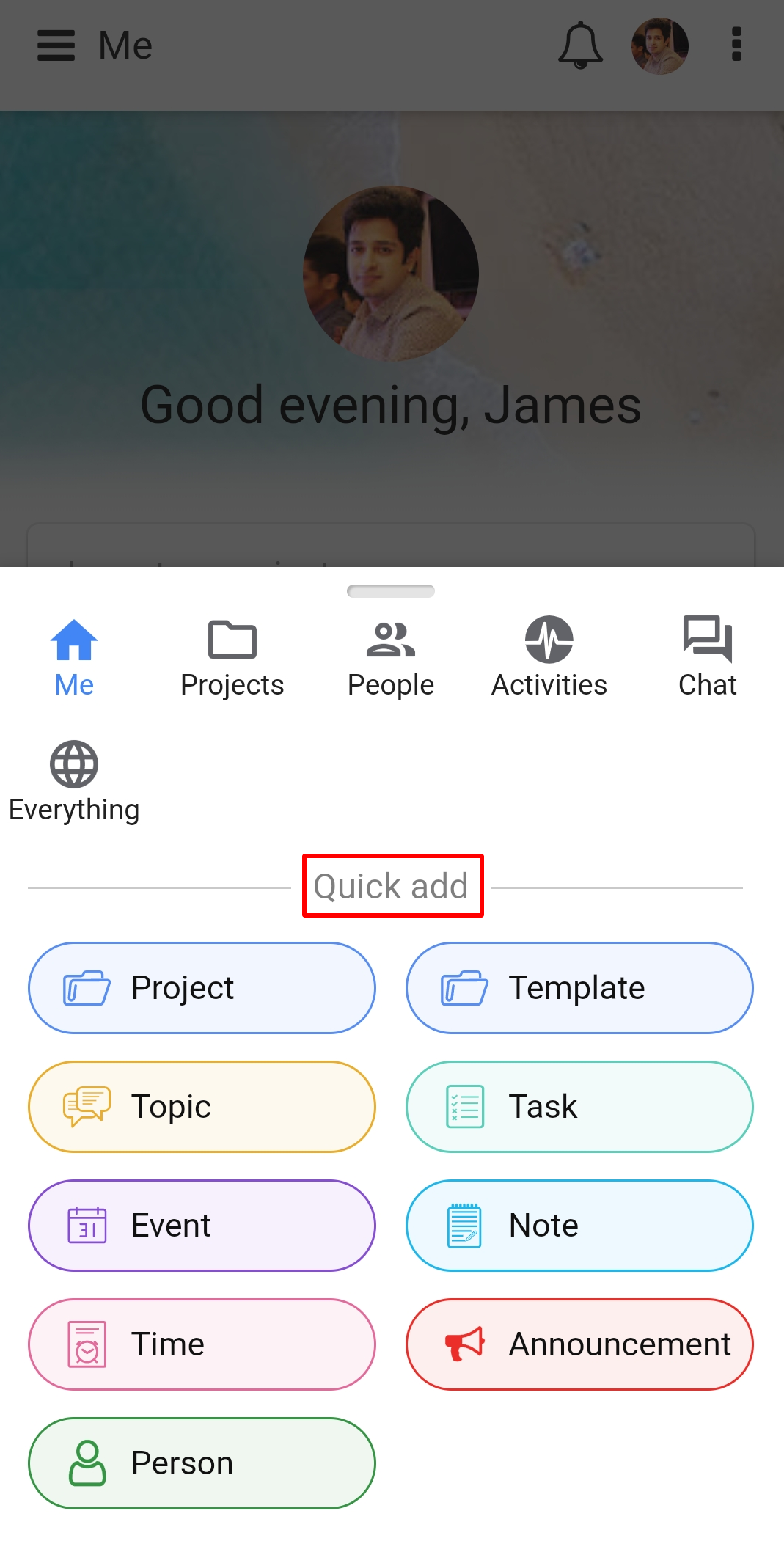 Jump to project
This option allows you to quickly jump to any project by tapping on the name of the project. You also get to see Recent activities that you have performed.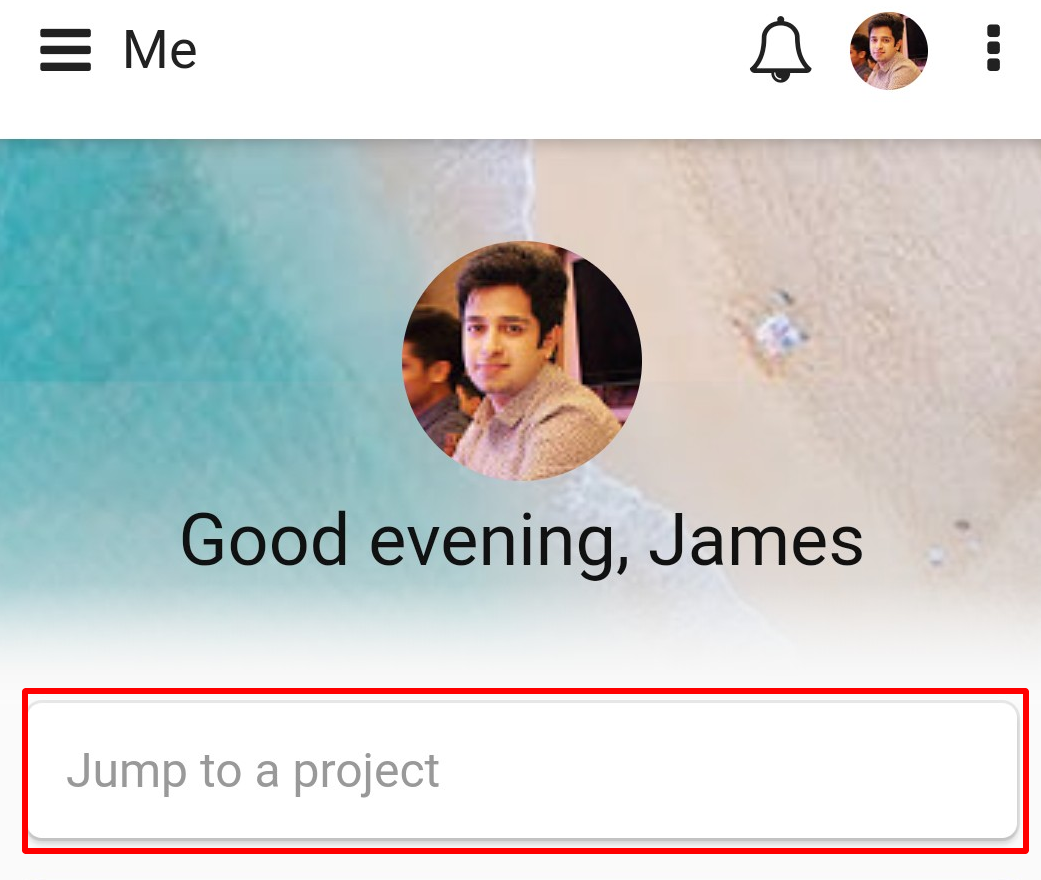 Announcements:
An announcement is a dedicated place to make quick announcements and share important information. You can view all announcements in the me view.

My projects:
All the projects assigned to you can be seen in the me view. You can tap on any project in order to view it. Here you can also star mark a project.
Following are the steps to star mark a project:
Tap over the star icon appearing on the left of the project name.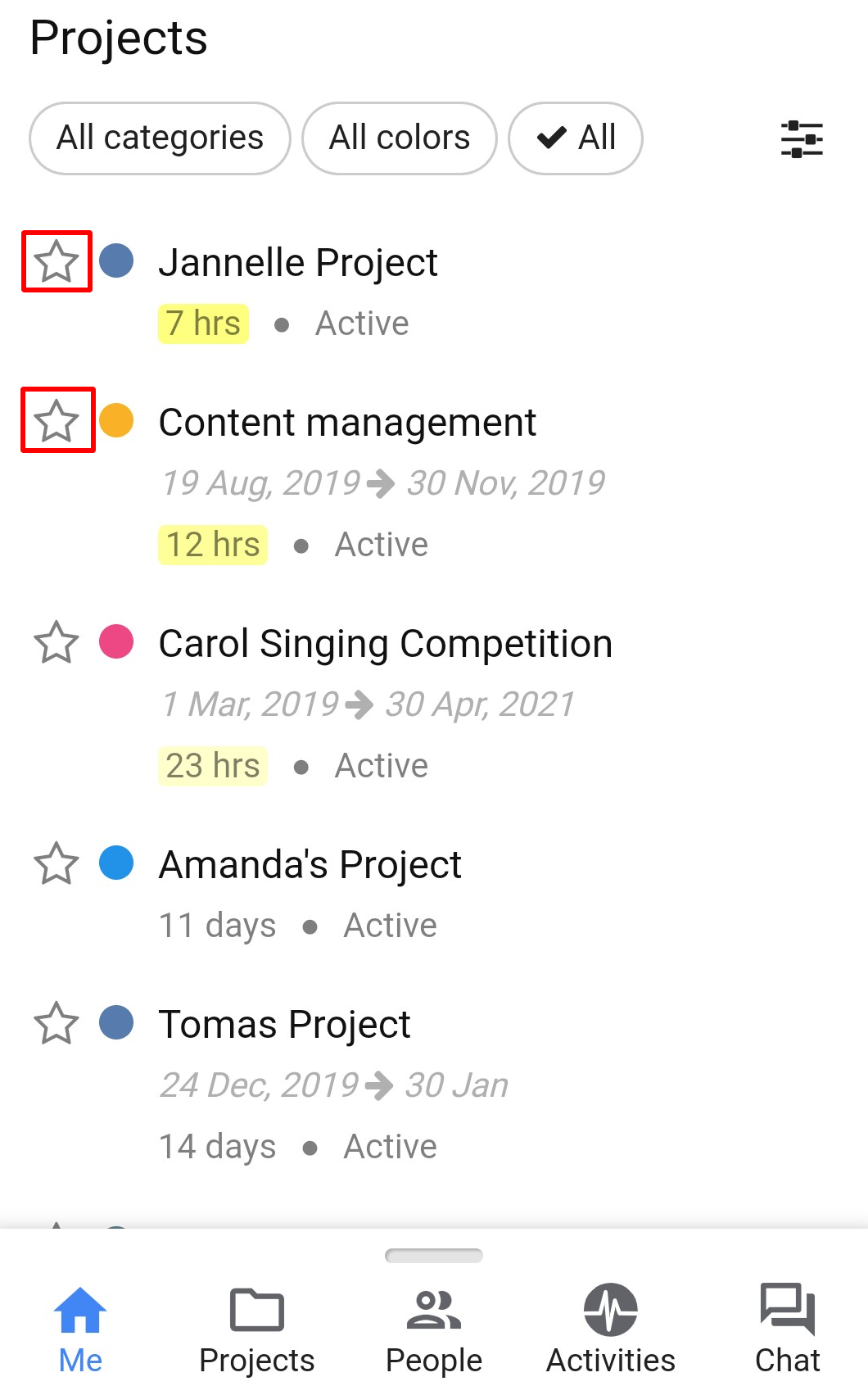 The starred project will appear at the top of the project list.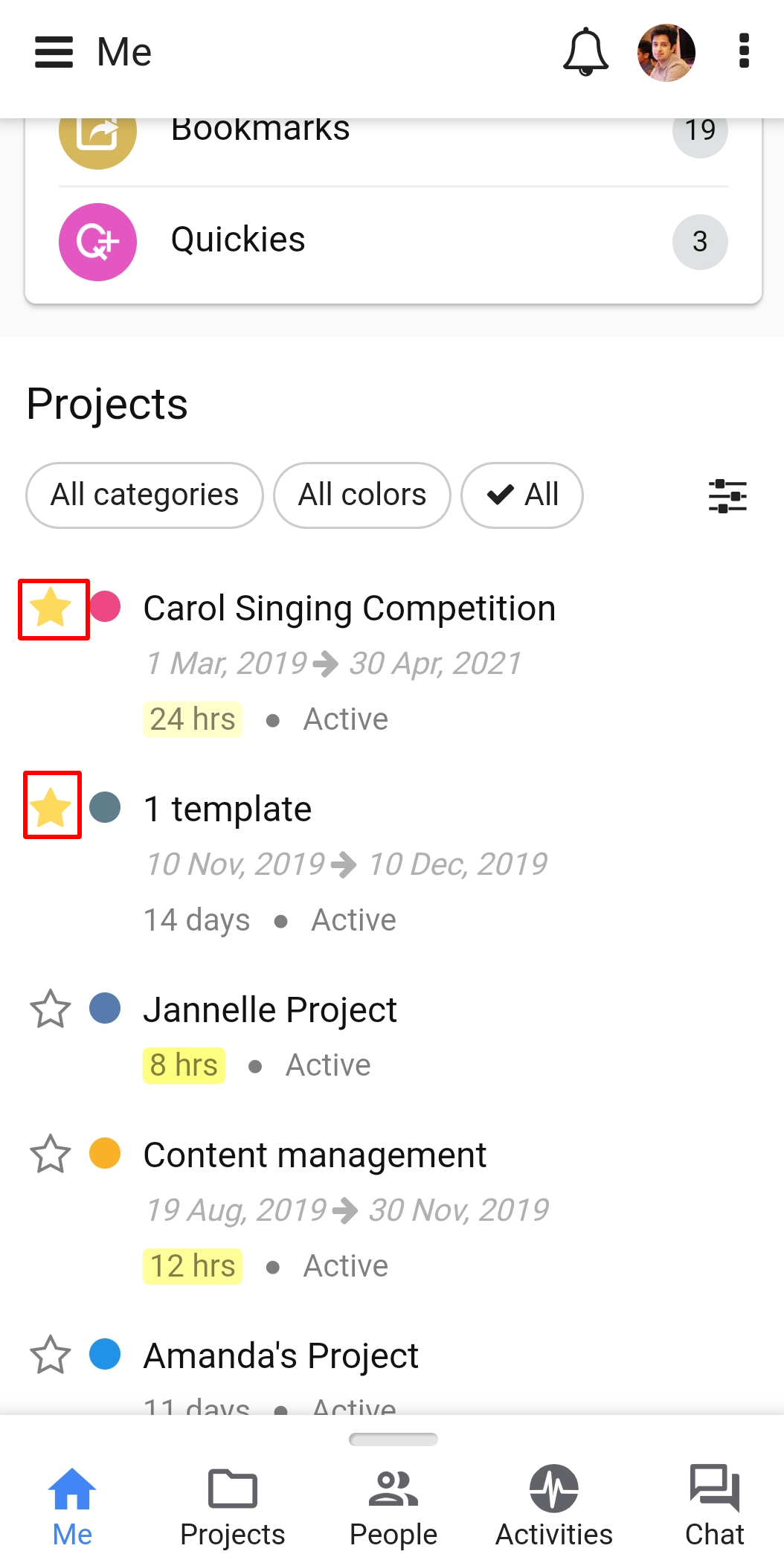 Visit particular section of project directly:
Long press the project name, list of sections within the project will open up. You can visit any of these sections directly.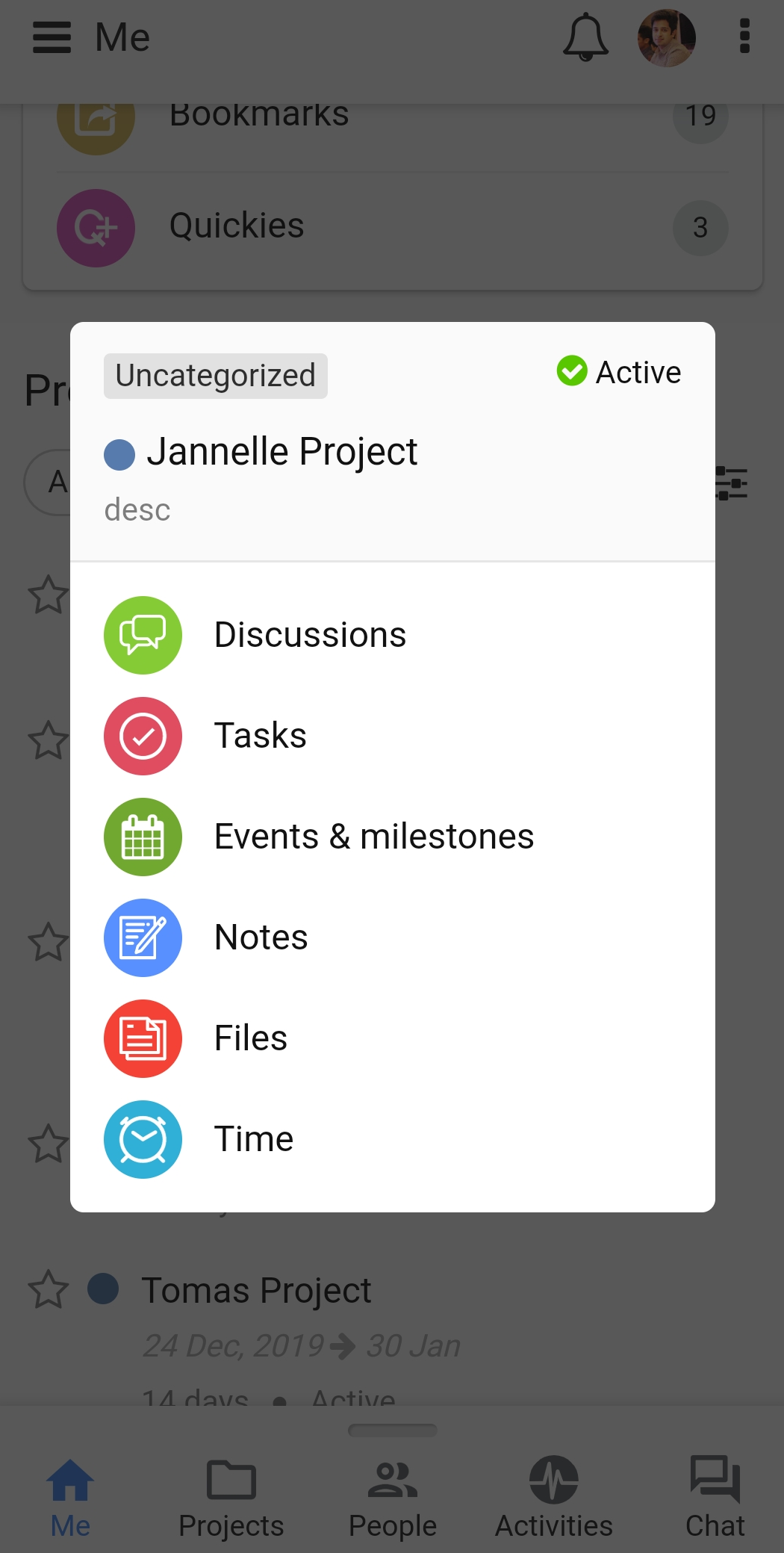 Filters for projects:
To set filters tap on the filter icon and a window will appear where you can set filters as per the requirement.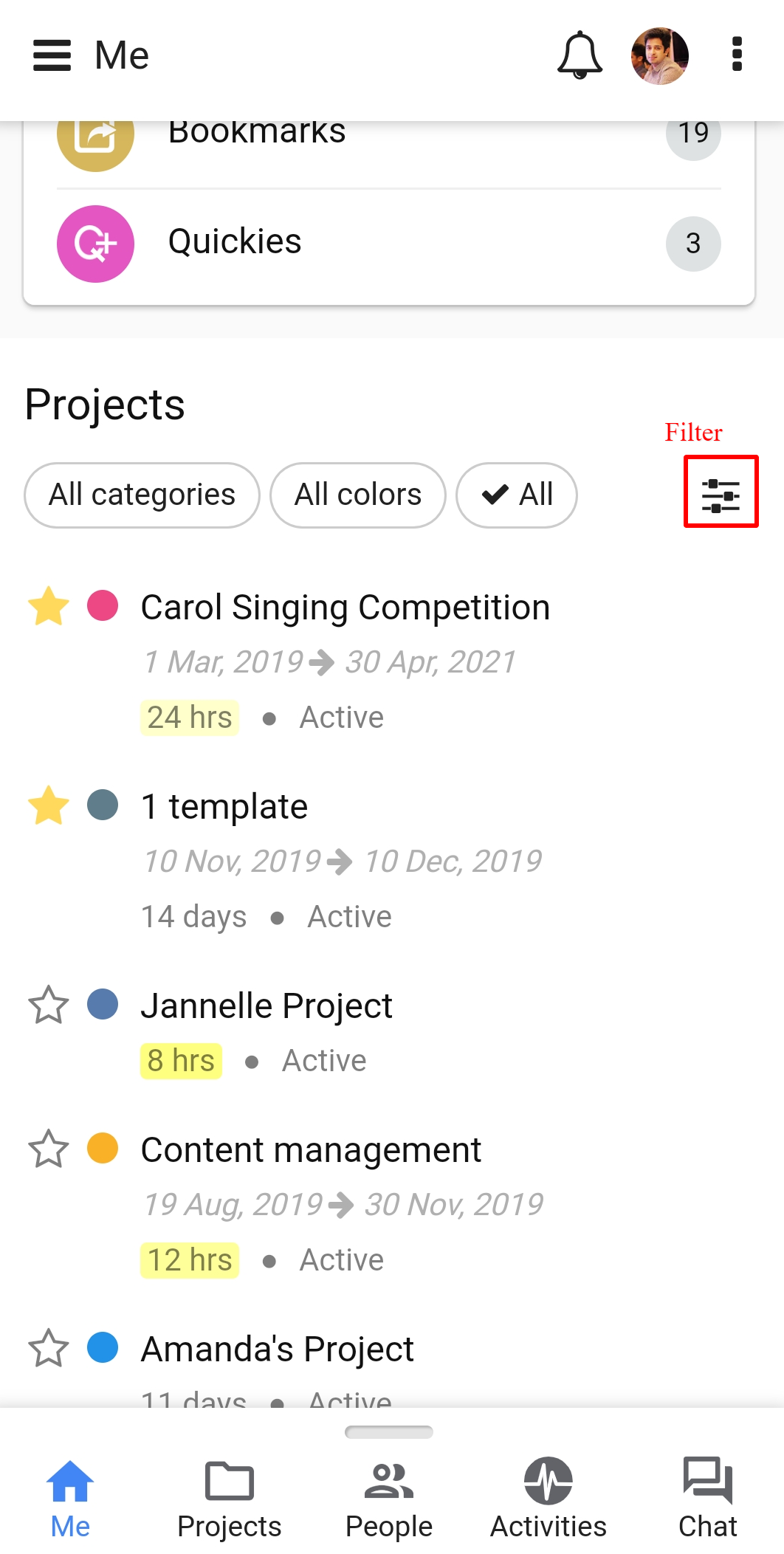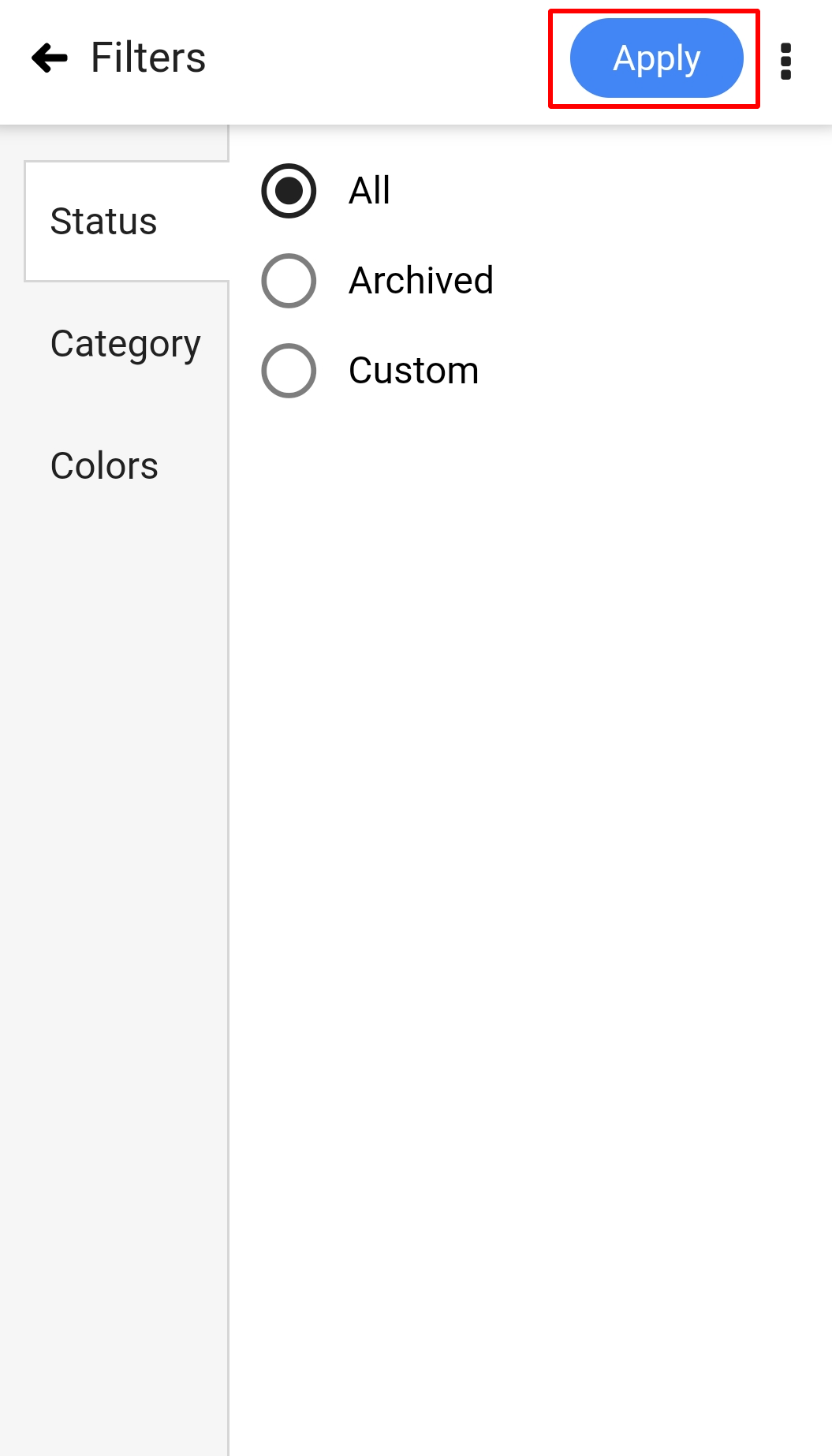 Need more help?
- Can't find the answer to your questions? Contact ProofHub Support
- Check our blog for the latest additions, updates and tips.