Announcements
Announcements allow you to inform, convey important information to the entire team in one place. It can be an announcement to appreciate a job well done or even give birthday greetings.
Add announcement
Go to Me View.
Tap on (+) Add in Announcements.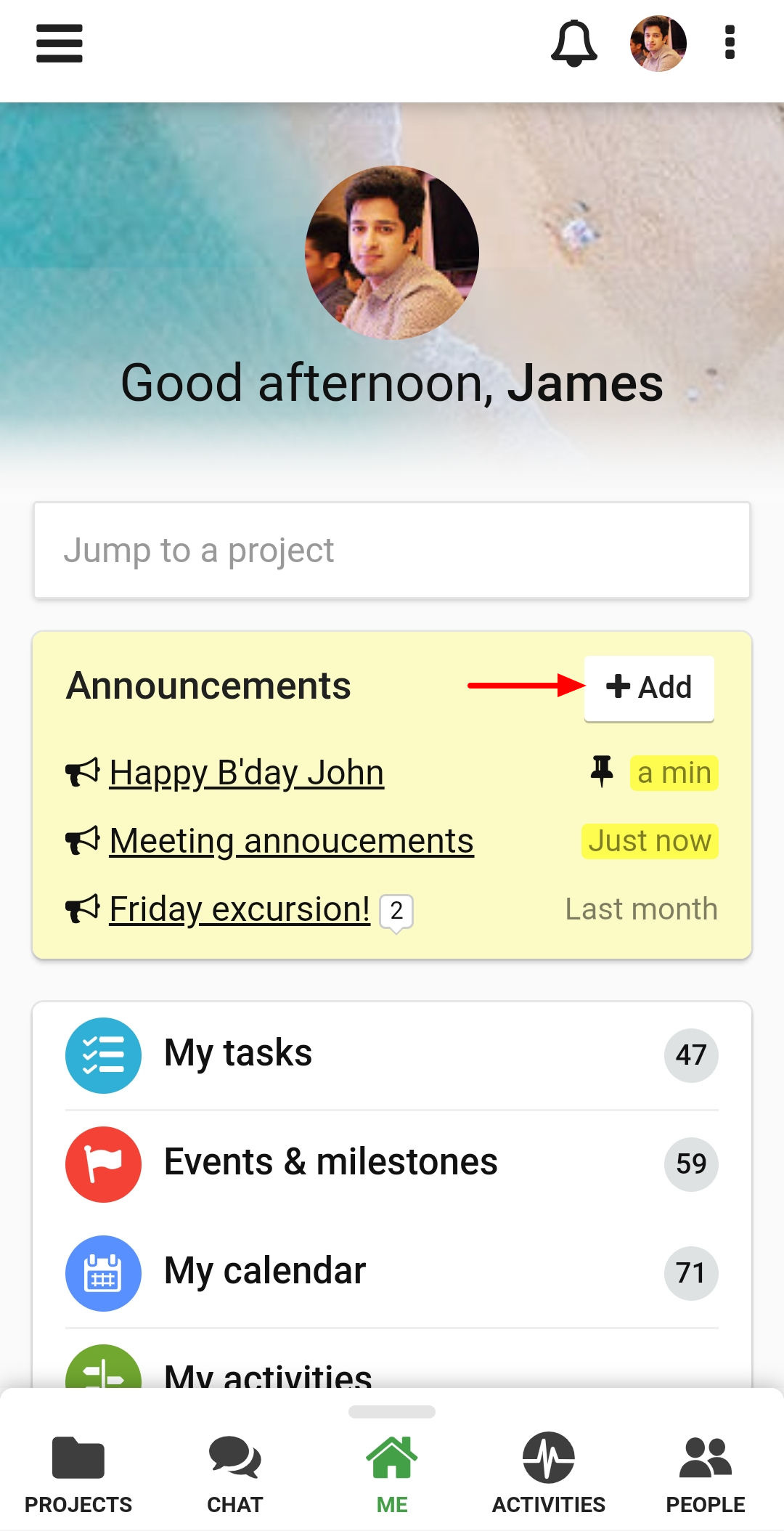 3. Add the following details in the new window
Enter Title and the Description.
Use the Browse option to share files/attachments in the announcement.
Assign subscribers to the announcement using subscribers option.
If you want to hide people added on the announcement, you can tap on Keep subscribers hidden option.
You can pin the announcement to keep it on top, by selecting Pin to top.
At last, set the desired duration for which you want that the announcement should last. You can select 24 hours, 48 hours, 1 week, or forever as per the requirement.
If you do not want subscribers to add comments on the announcement, you can uncheck the option Allow comments.
Tap on Add.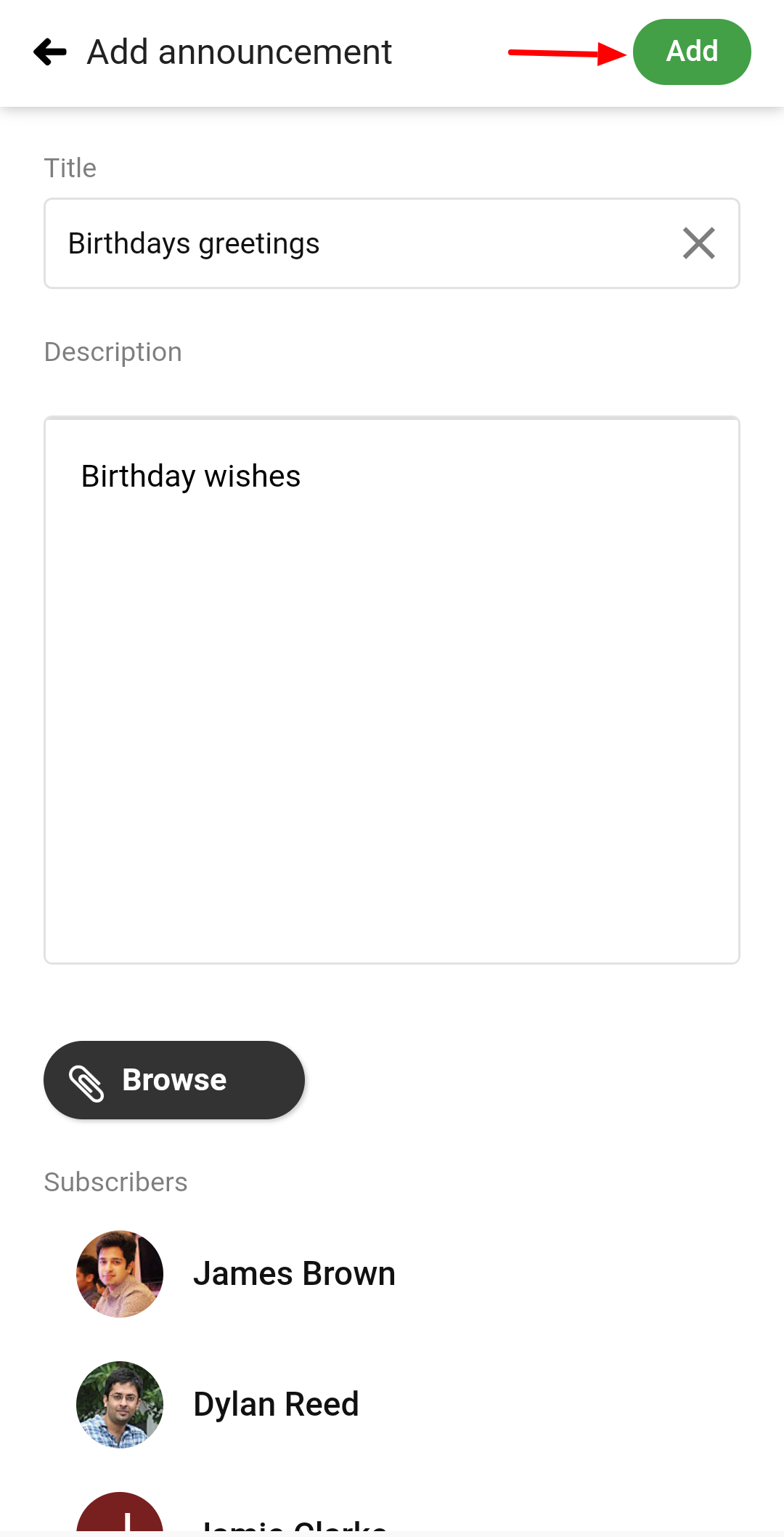 Quick add announcement
To quickly add, an announcement, Swipe the Me View up and select Announcements.
Note:
Once an announcement is added its notification will be sent to the subscribers.
All announcement notifications are set to 24 hours by default. The announcement will automatically expire after the set duration is over. You can change the duration according to the need.
Only those person can view the announcement, who are subscribed to it.
Once the announcement is seen by a subscriber, you will see a right tick above the name of the subscriber.
You can view the created announcements under Me view.
1. Tap on the announcement to open it.
2. In case you want to add more people to the announcement, you can tap on the (+) button.
Add comments to announcements
1. Tap on Comments option to add comments on the announcement.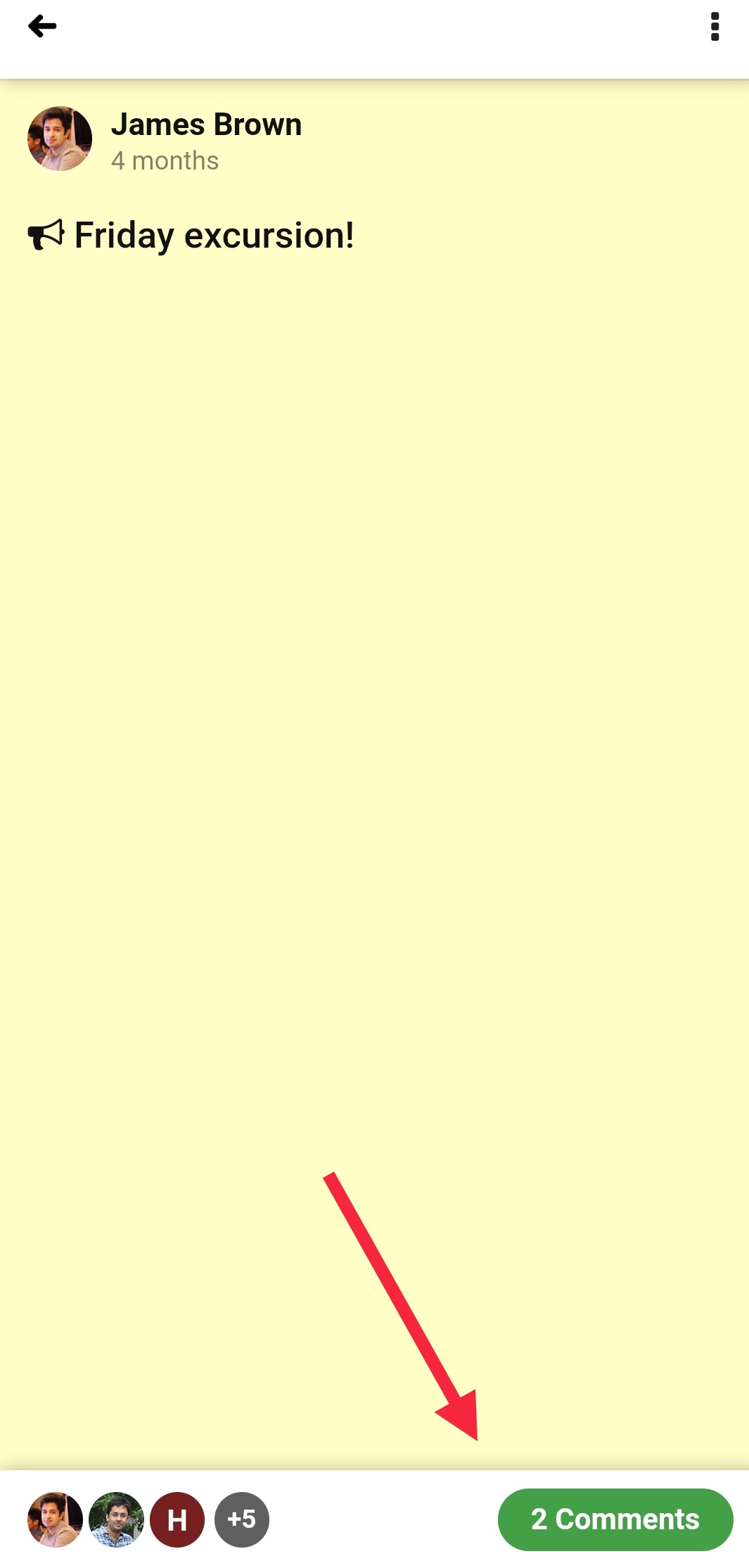 2. You can tap on the attachment icon to add attachments to the comment.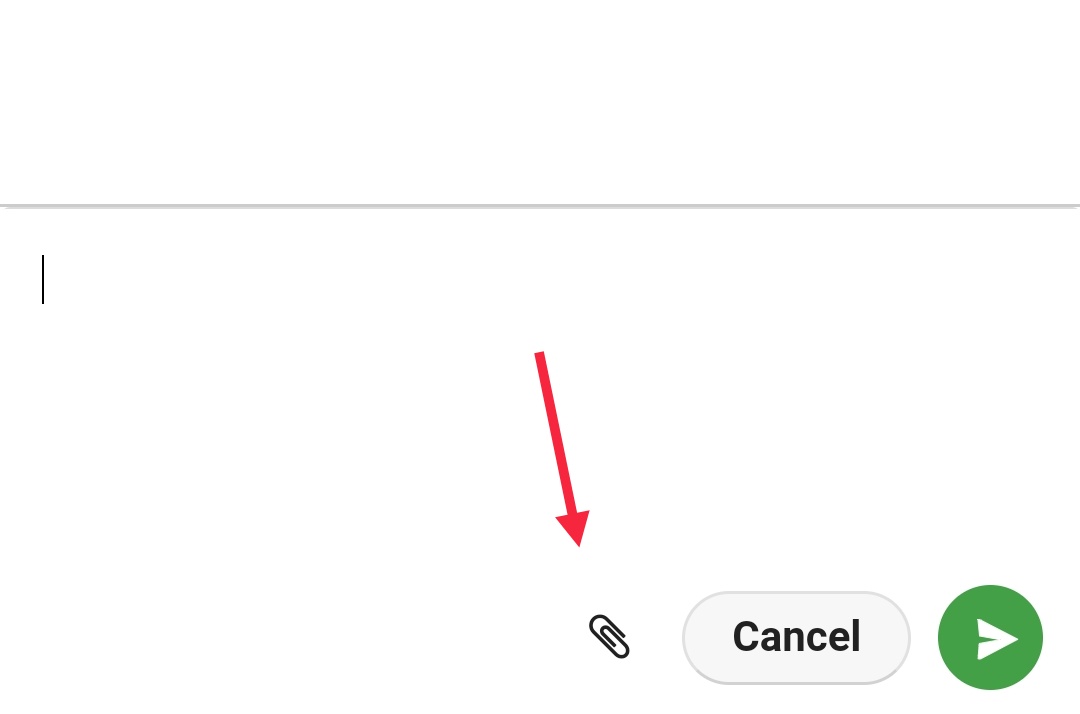 3. Once the comments are added, subscribers will get notified about it.
Edit announcement
1. Tap on the announcement to open it.
2. Tap on the three dotted icon present on the top right corner and select Edit.
3. Once you tap on Edit the Edit announcement window will open in which you can make all necessary changes.
4. Tap on Update to save the changes made.
SCREENSHOT
Delete announcement
1. Tap on the announcement to open it.
2. Tap on the Delete to delete the announcement.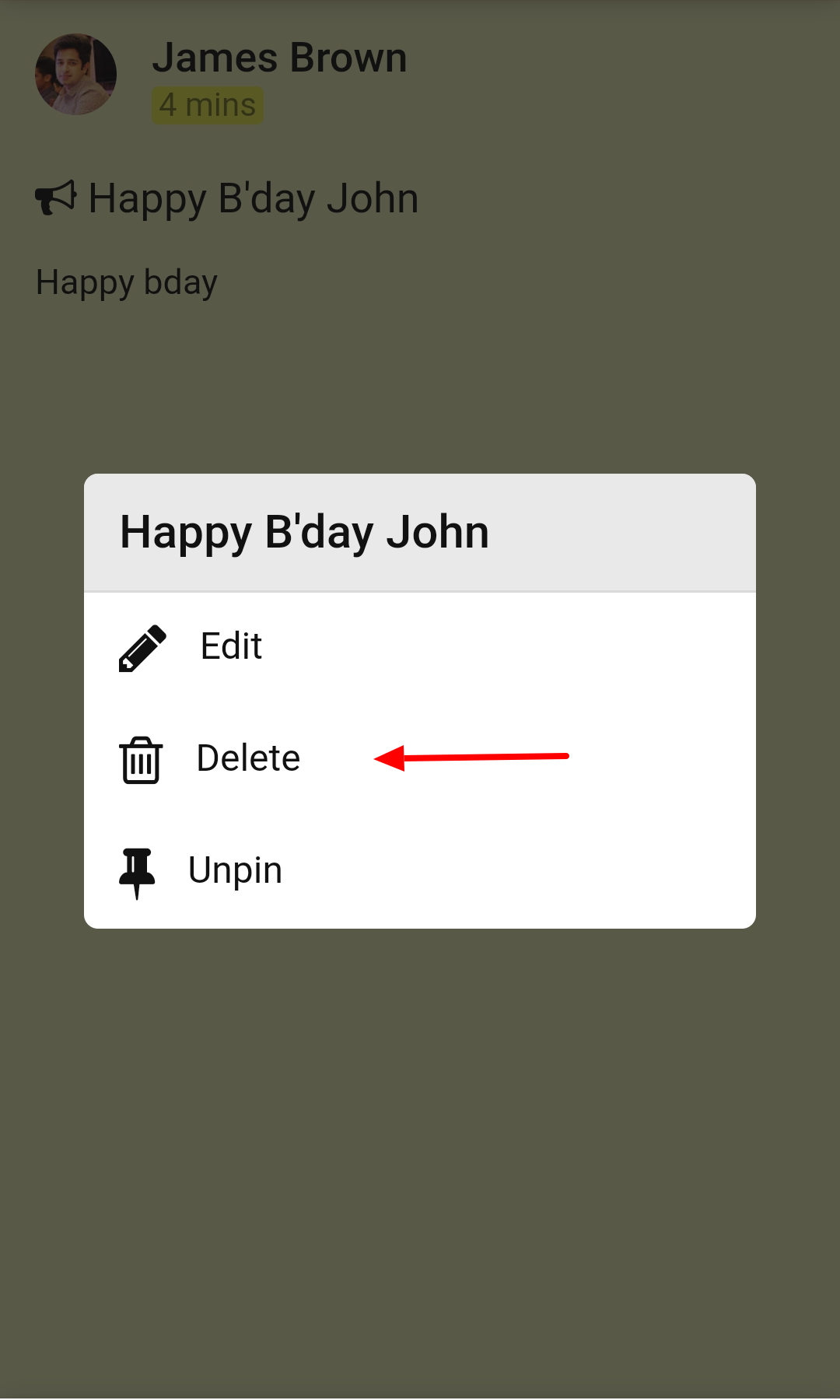 3. Once you tap on Delete, you will get a pop-up to confirm the deletion of the announcement.
4. Tap on Yes in the confirmation window and the announcement will get deleted.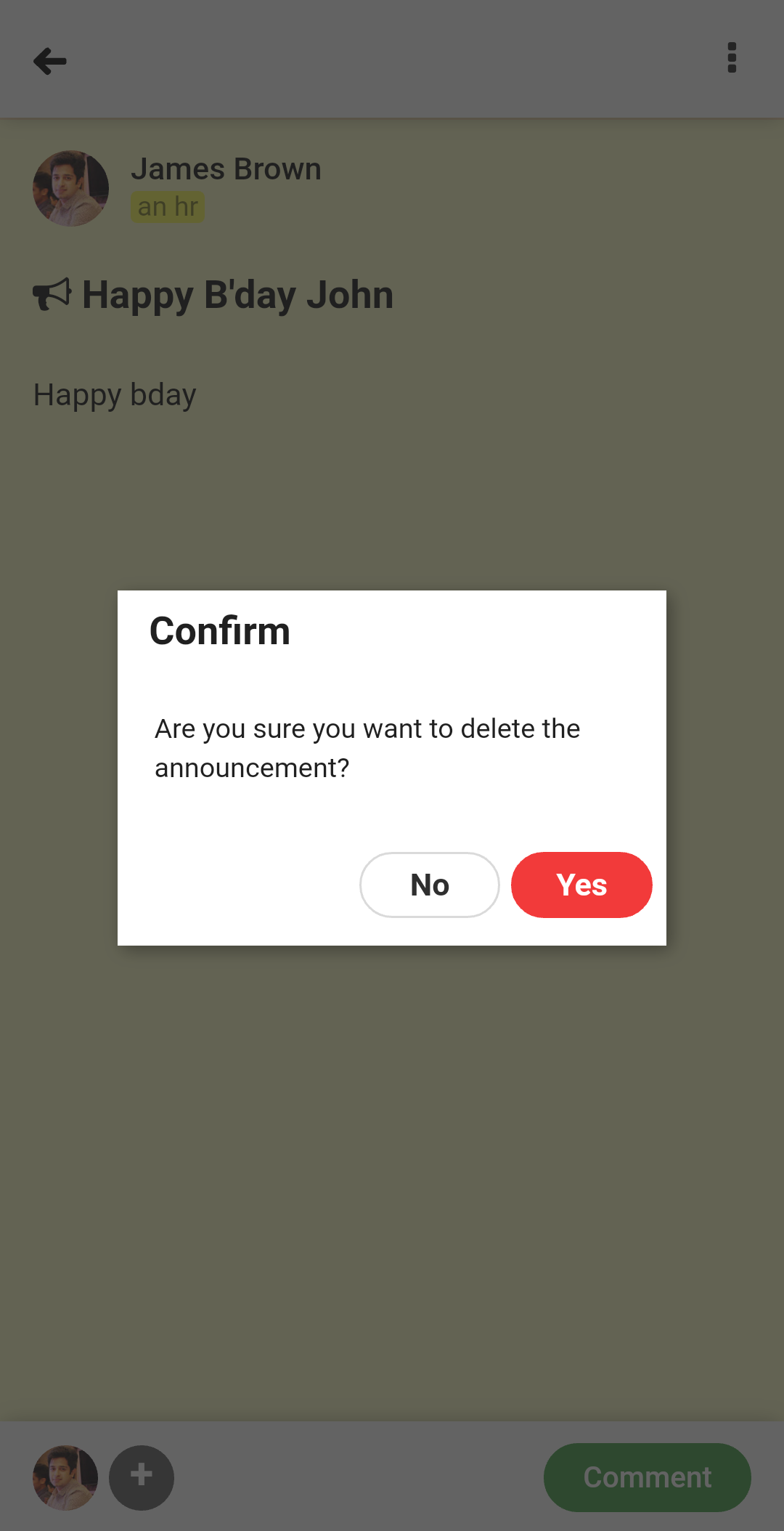 Need more help?
- Can't find the answer to your questions? Contact ProofHub Support
- Check our blog for the latest additions, updates and tips.