Tasks
Manage all your tasks from mobile, create new one, set due dates, assign team members and track the progress.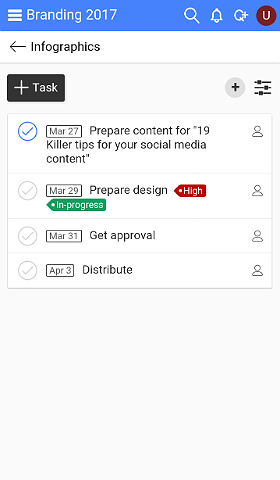 To open task click on the project menu dropdown. If you are browsing Overview, click on Tasks tile to get onto tasks.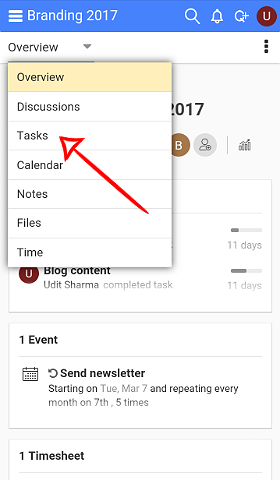 When you get into Tasks you'll get to see the list of all tasks. To add new task list click on List button.
While adding a task list you could set it as "Private".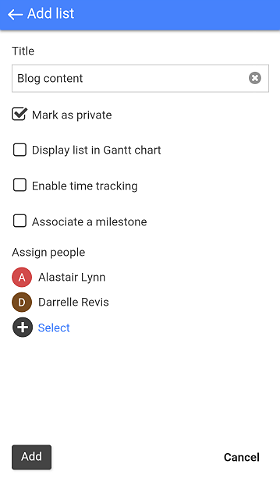 Long press a list to see more options like Manage people, Edit, Delete, Create a copy, Move, Archive and Add to quickies.
Click on filter icon to switch between archived and active task lists.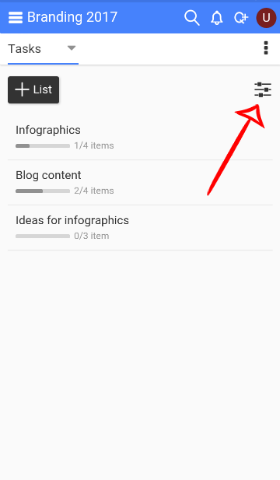 Click on a task list to see its tasks. To create new task click on Task button.
Long press a task to see other options like Add subtask, Manage people, Edit, Delete, Create a copy, Move, Add labels and Attach files. You can also Set progress by tapping and holding a task.
Click on a task to see the details like subtasks, comment posted, files attached etc.
Note: Pull down the screen to refresh the section.
Need more help?
- Can't find the answer to your questions? Contact ProofHub Support
- Check our blog for the latest additions, updates and tips.