Custom Workflows
There are two default workflows available:
Basic workflow – Basic workflow consists of two standard stages i.e. To do and Done.
Kanban workflow – It has three default stages: Backlog, In-progress and Complete.
You can use the default workflows or create new workflows to fit your work structure.
Create custom workflows
Tap on the 3 dots on the top right corner of your screen and select manage from the drop-down list.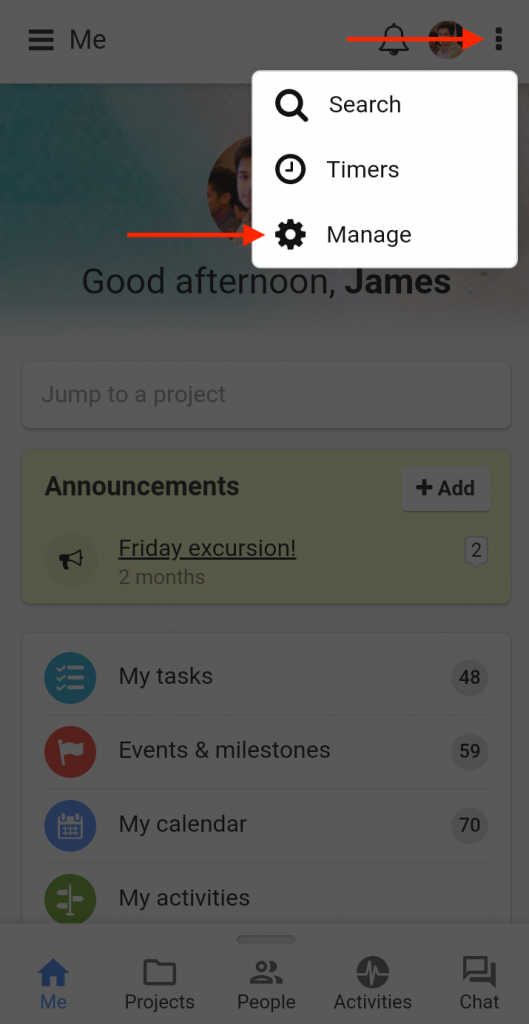 In the next window, tap on Workflows to view/manage all your existing workflows.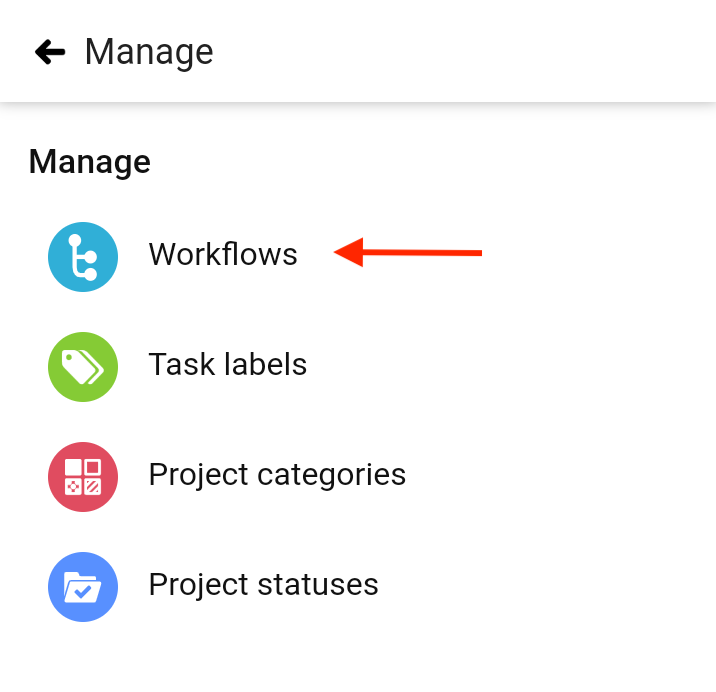 Tap on the "+" sign to create a new workflow.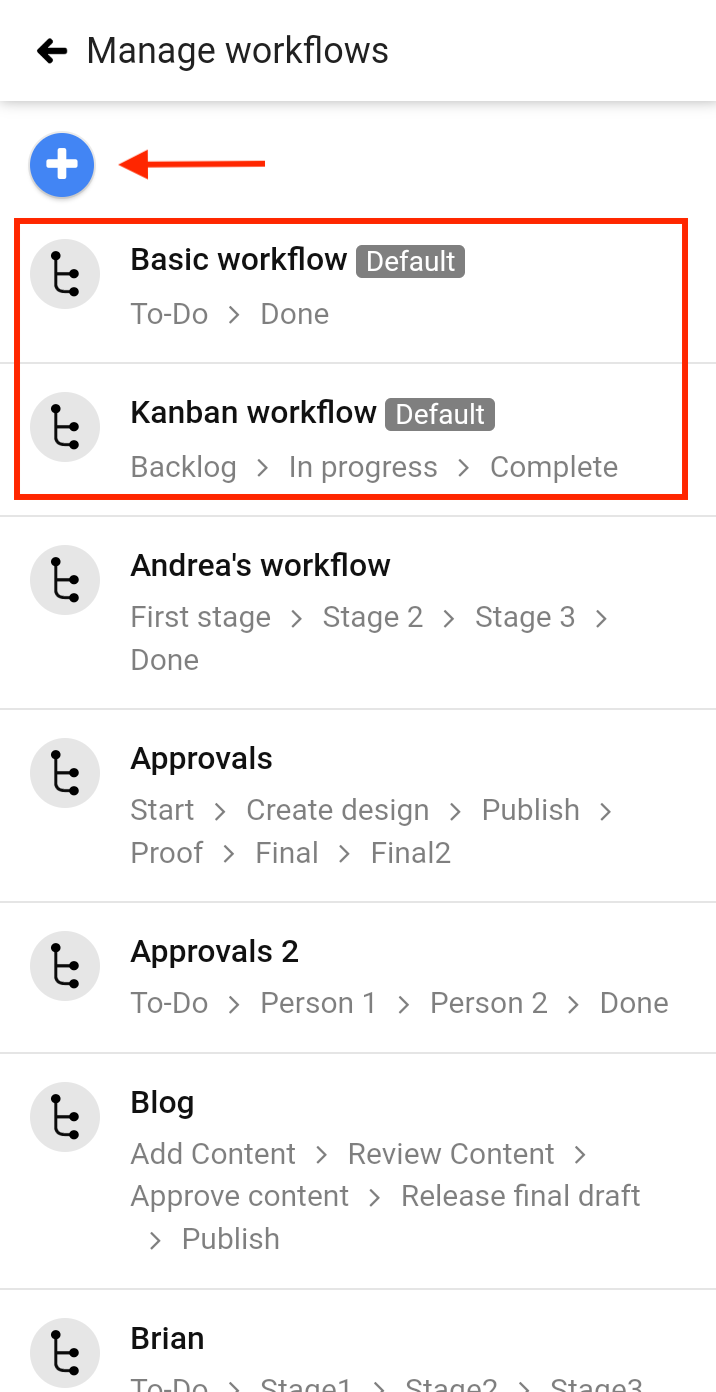 In the next window type in a new workflow name and tap on Add to save changes.
By default, a new workflow has 2 stages i.e. To do and Done.
Tap on the newly created workflow to add stages to it.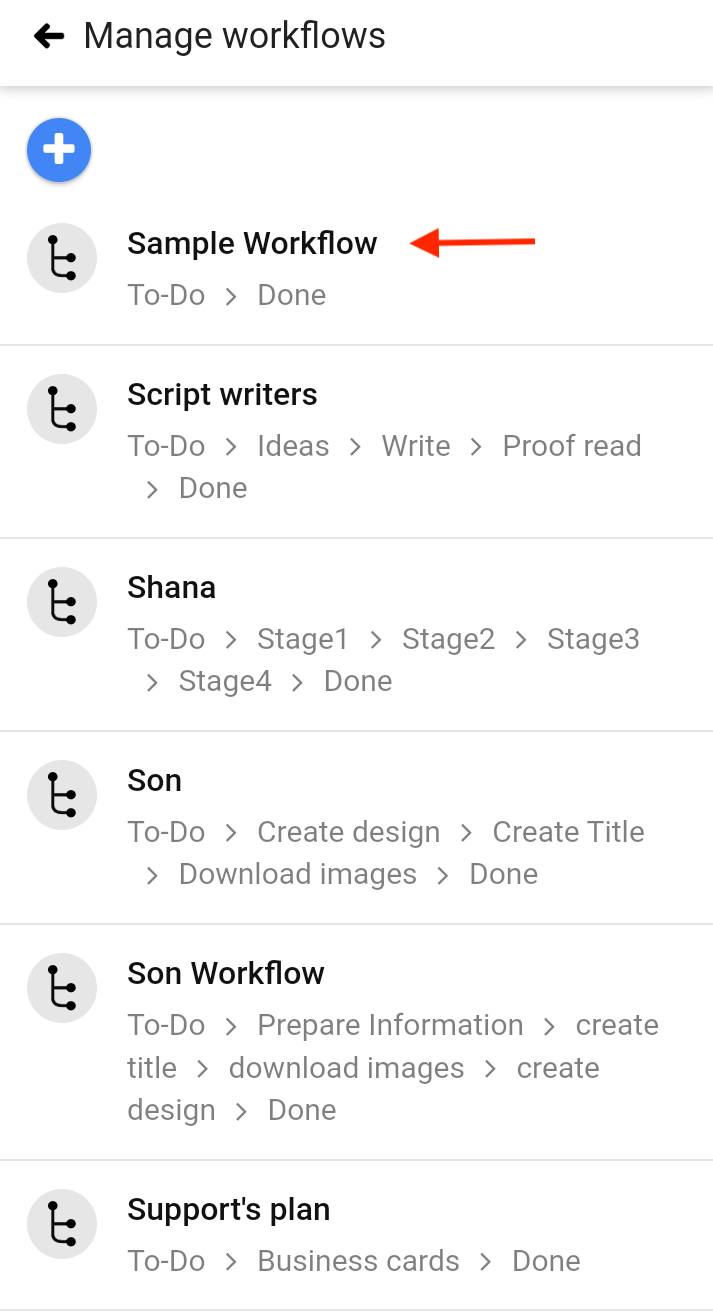 Tap on the "+" sign to add new stages.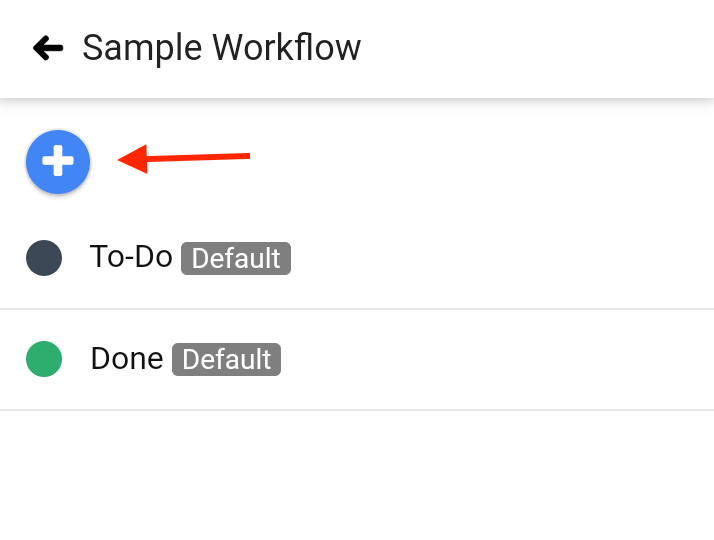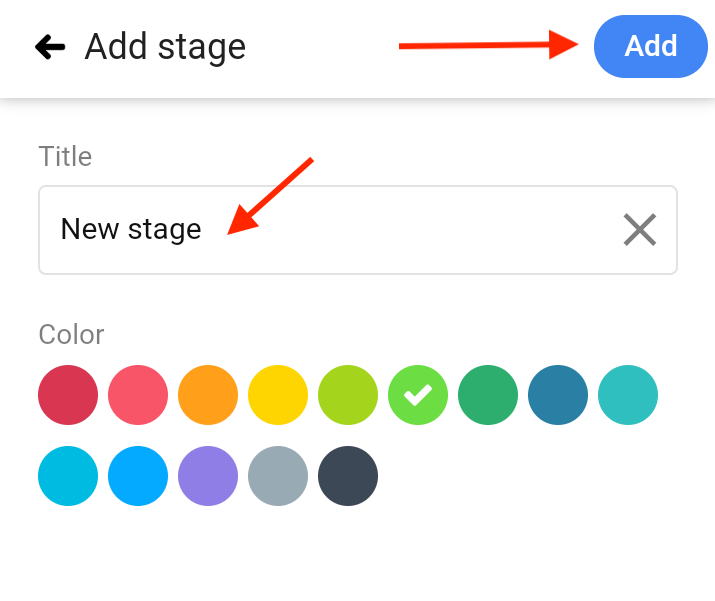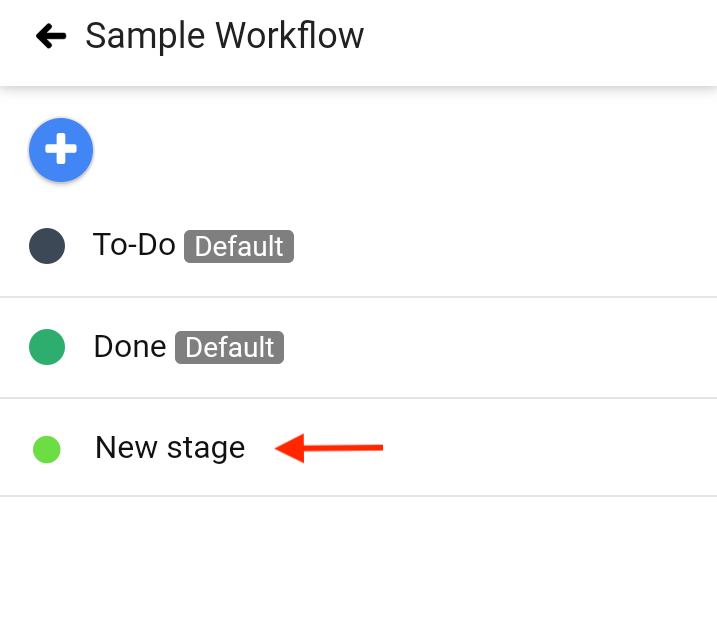 You can also long-press an existing stage to edit its name or add a stage after it.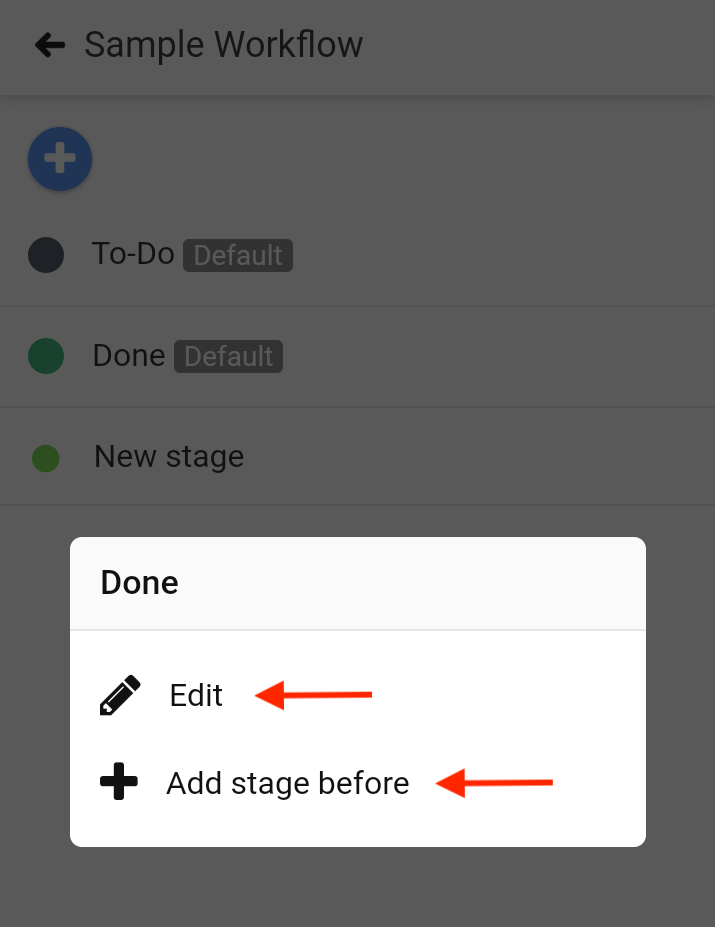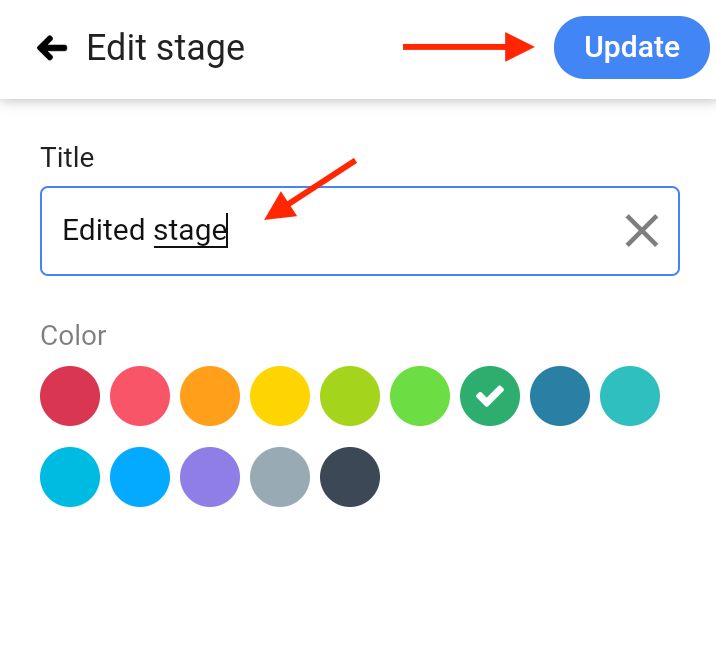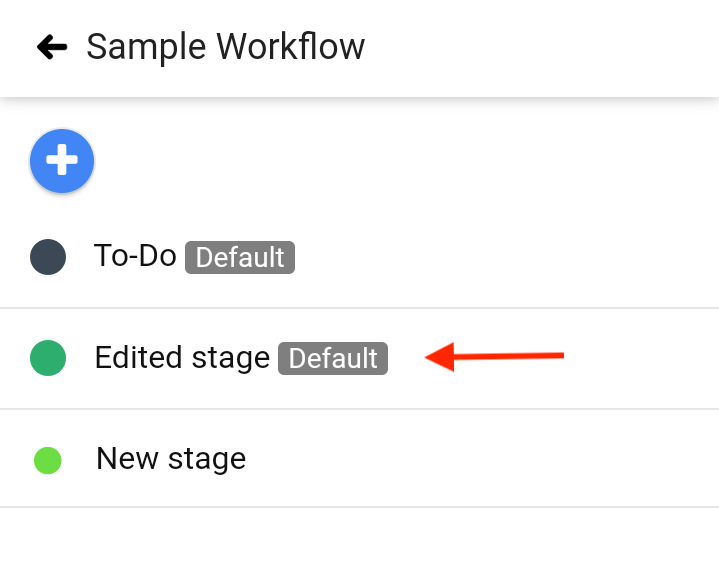 Need more help?
- Can't find the answer to your questions? Contact ProofHub Support
- Check our blog for the latest additions, updates and tips.