Chat
Mobile chat lets you collaborate with teams, colleagues, clients and everyone working on your projects from anywhere. You can get instant replies while working on your projects or tasks etc. It helps in communicating in real time with your team members.
You have the option to create group chats as well.
To start a chat, click on chat from the bar shown below: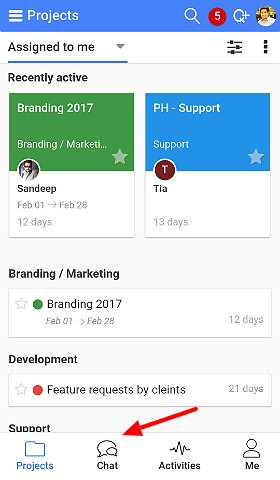 On this screen, you'll see all your recent chats and group chats.
To start a new chat or a group chat click on '+' plus icon.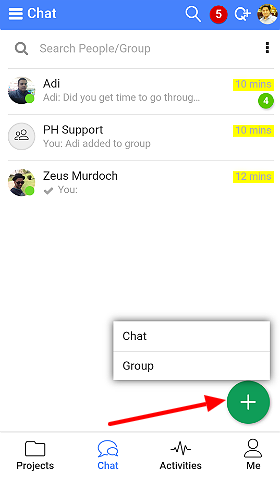 Pick the person you want to chat with and start texting.
You can see the last seen and when a person was last active on the top bar of the chat window.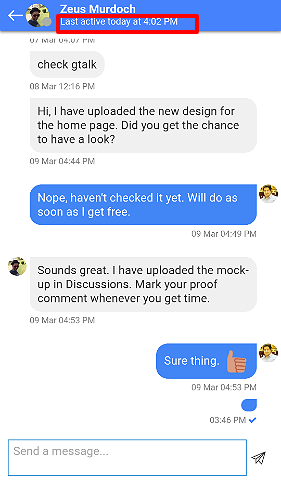 To start a group chat, name your group first and add people. To add people click Select and tap the names you want to create the group with and click Ok.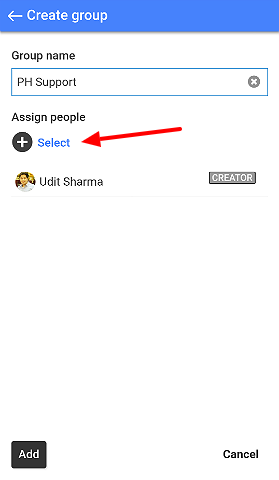 Click on the vertical three dots icon to add people, edit/delete the group or to leave group.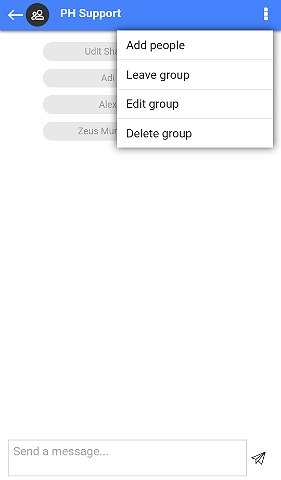 Note: Grey tick appear when the message is delivered and it changes to theme color when the message is read.
To see chat history, simply keep scrolling the chat upwards and you'll get to see all your previous messages.
Need more help?
- Can't find the answer to your questions? Contact ProofHub Support
- Check our blog for the latest additions, updates and tips.