All Calendar
ProofHub has the feature of All Calendar with in the Everything section. User can reach this section by swapping up the Navigation bar.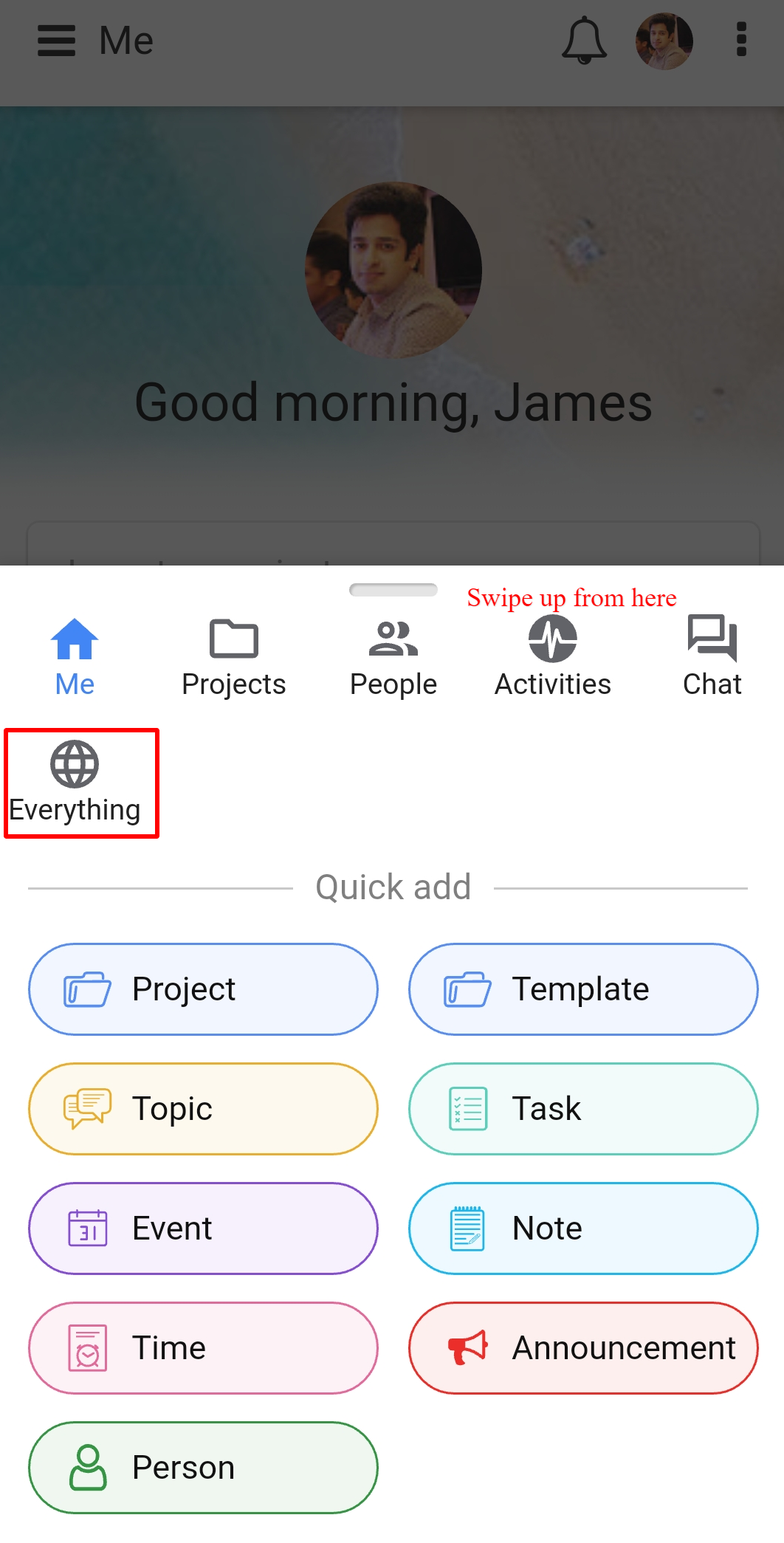 As the user taps on the Everything section, a menu appears with All Calendar.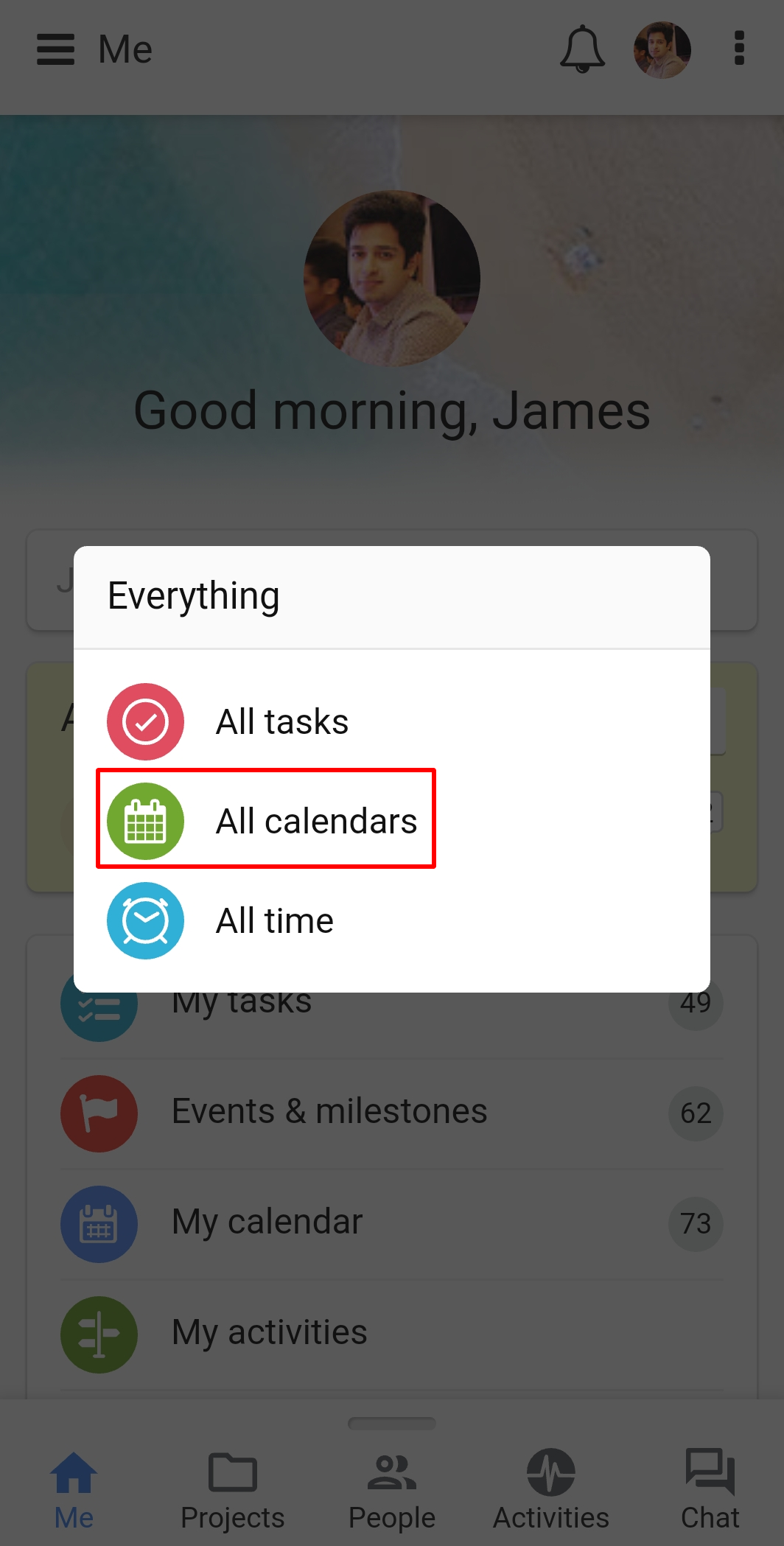 A view for All Calendar under the Everything section.
An Event and a Milestone can also be added using the plus sign at the left top in All Calendar.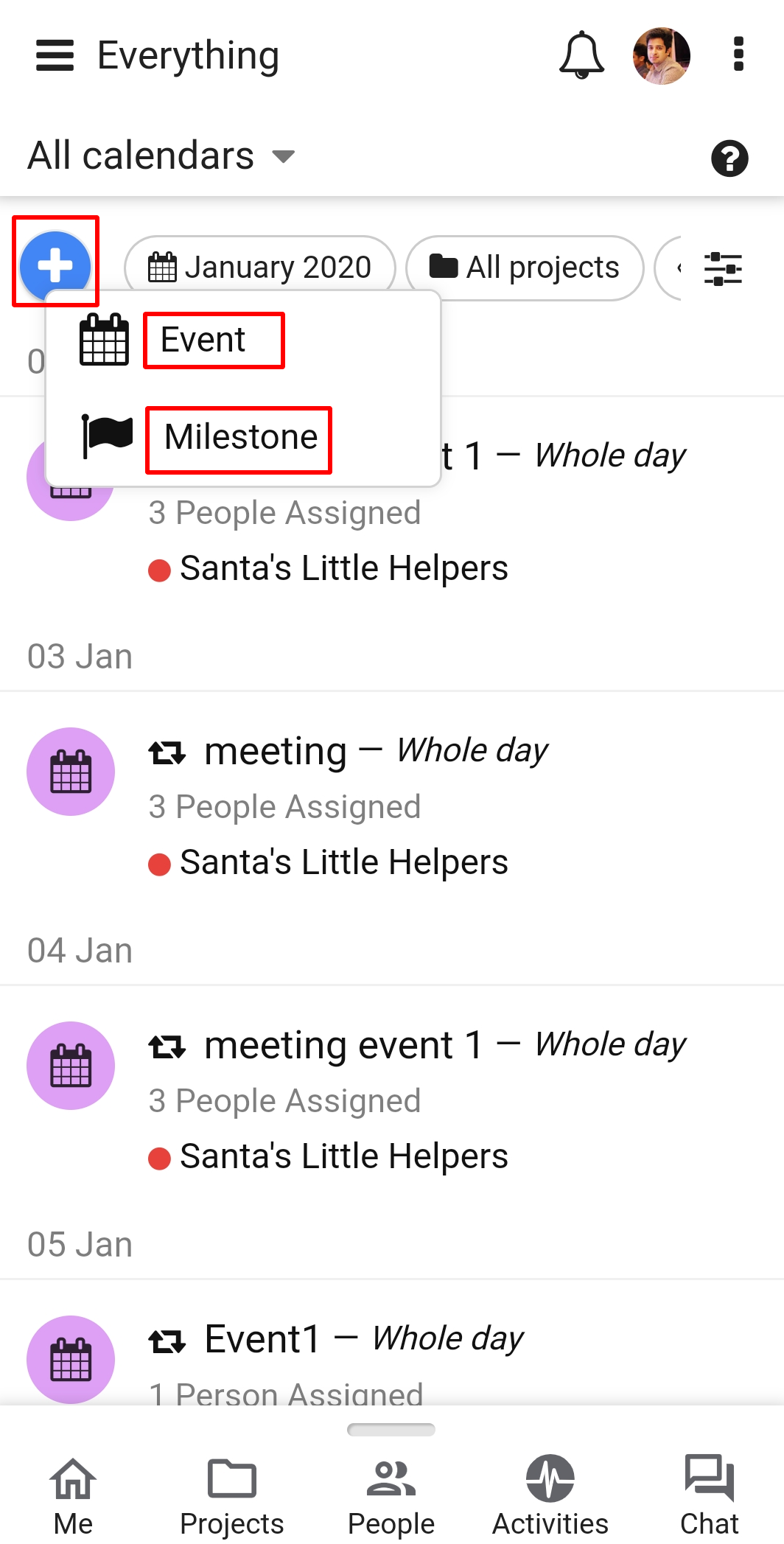 User can also apply filter using the filter option at the right top.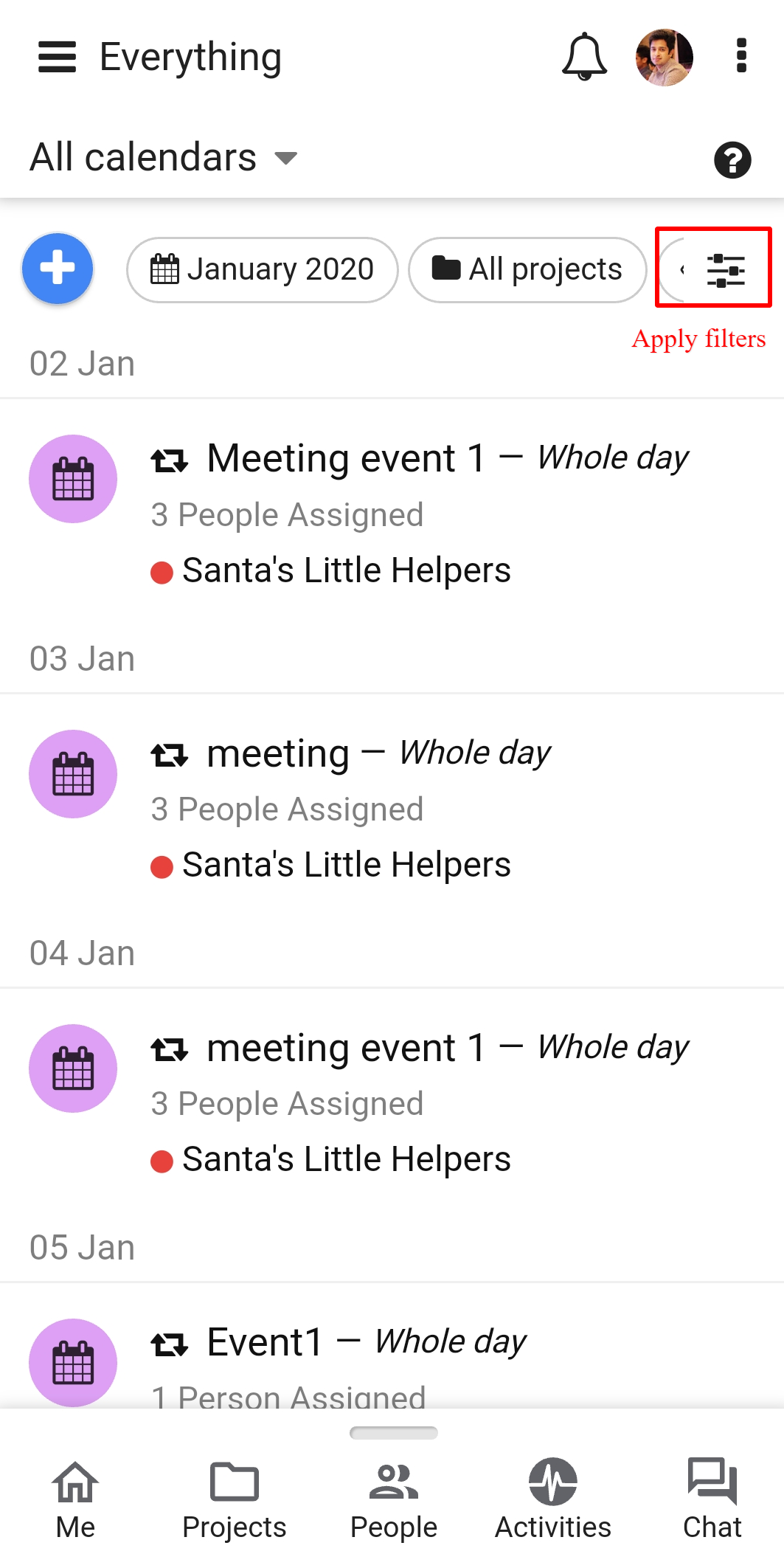 User can also edit an event or a milestone by long pressing the concerned item or by simply taping that particular item which opens up the event and then you can tap on 3 vertical dots at right top. User can also Manage people from here.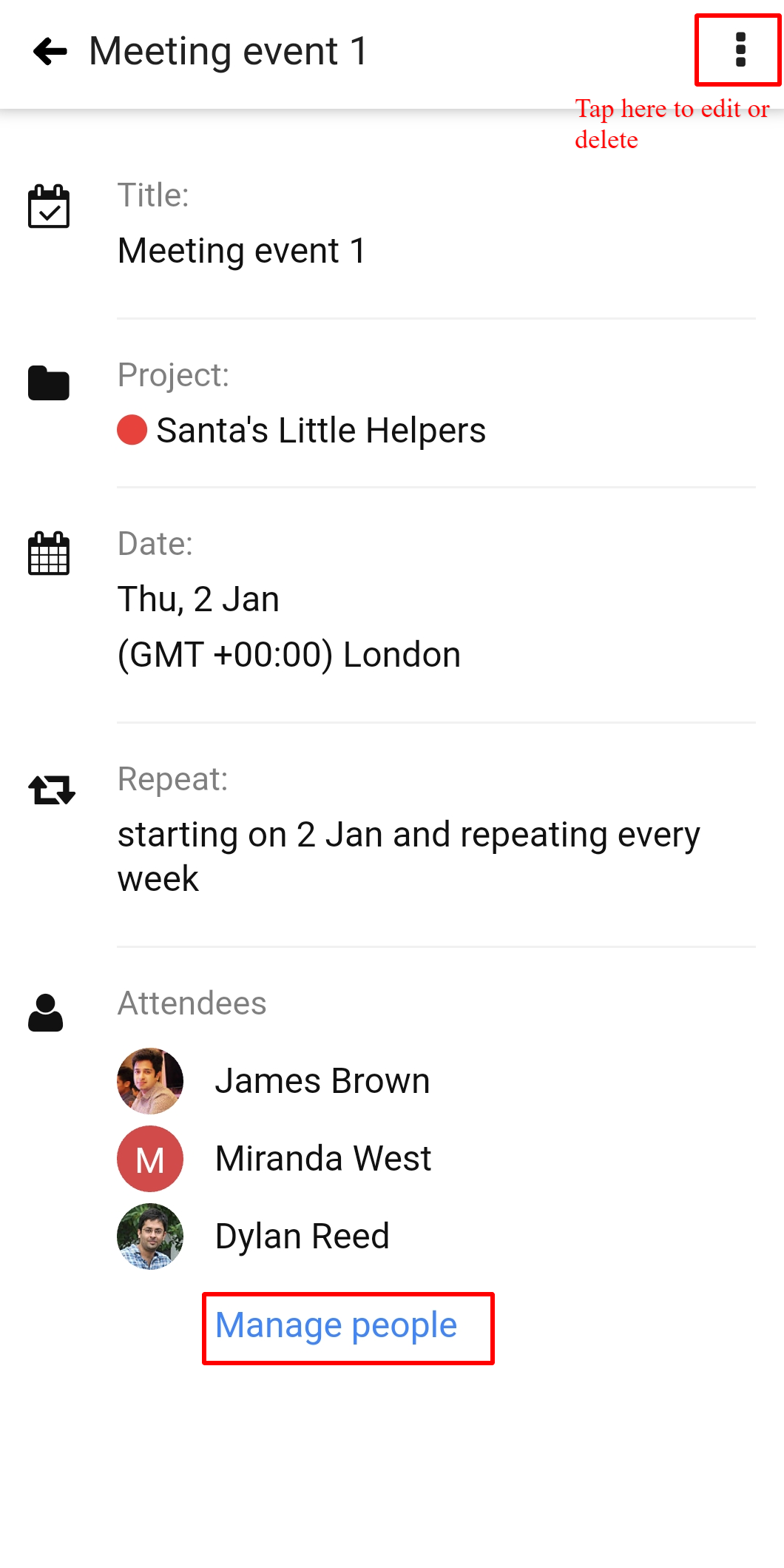 Need more help?
- Can't find the answer to your questions? Contact ProofHub Support
- Check our blog for the latest additions, updates and tips.