Add time to tasks
ProofHub offers an intuitive way to add time on tasks. Time tracking could be extremely helpful in boosting internal productivity, tracking how much efforts have been spent on a particular job and getting billed by clients easily.
To add time on tasks you need to enable time tracking for the task list first.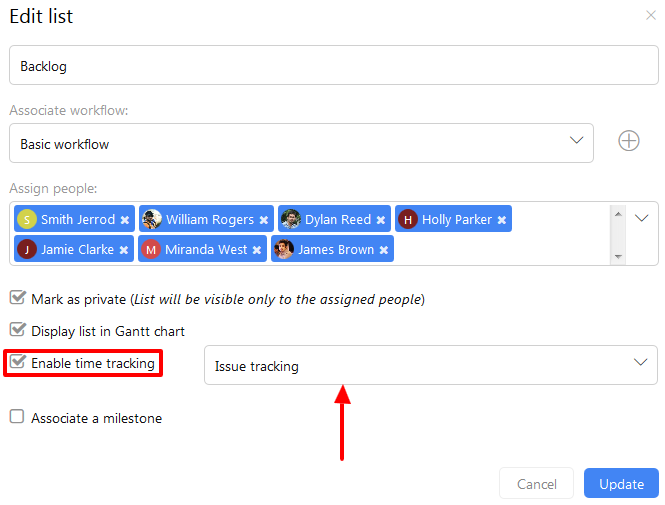 Timesheet is a place where all the time entries made on a task will be stored. Timsheets can be selected while adding the tasklist. For example you want to track time for issues, there can be separate timesheet where all the resources can add the time. You can always create timesheet of your own choice. Learn more here.
Once the tasklist is created, you can track time by clicking on the little Timer icon. Time can be tracked either via automatic timer or manual entries too.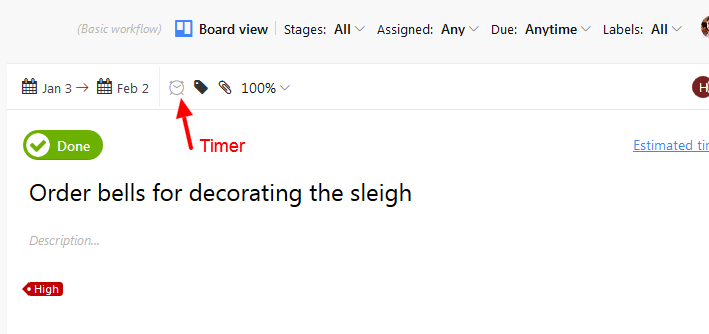 Need more help?
- Can't find the answer to your questions? Contact ProofHub Support
- Check our blog for the latest additions, updates and tips.