Time
Create timesheets, set time estimates, track time spent on tasks, get the reports of time tracked by resources and billed accordingly.
To open Timesheets, pull the project menu drop down and select Timesheets. You can also click on Timesheets tile from Overview.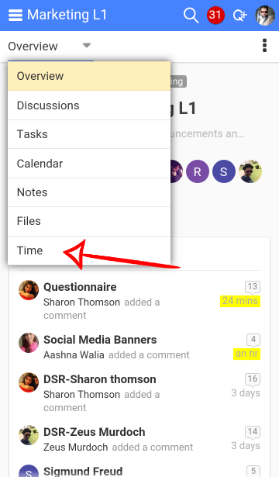 When you open this tab you'll get to see all the time entries under their specific timesheets.
To add a new timesheet click on Timesheet.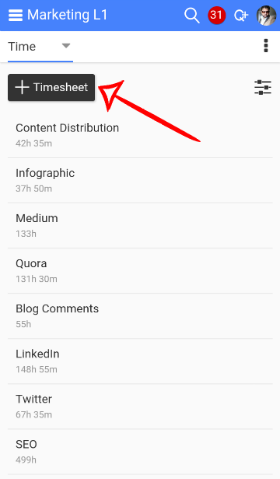 Click on filter icon to switch between active or archived timesheets.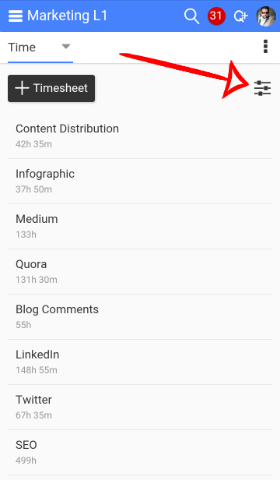 Long press a timesheet to get more options.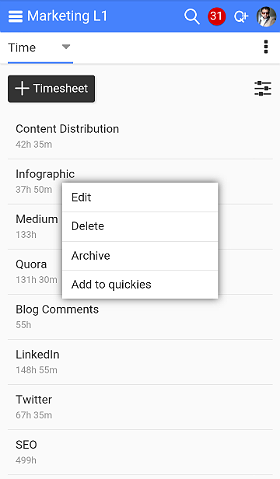 Click on a particular timesheet to see its time entries. To add time, click on Time button.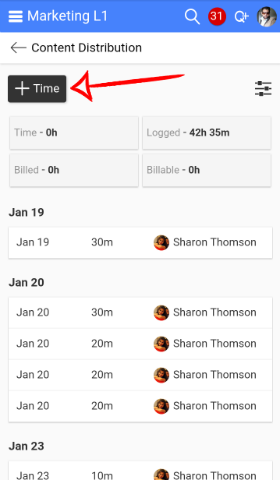 While adding time tracked you can give status (billable, billed, non-billable and void) to the hours tracked. To associate a time entry with a task you can check off the box "Track on task".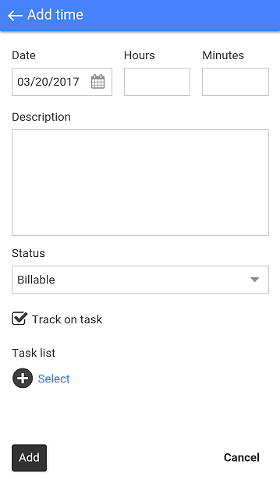 Click on filter icon to group timesheets and filter them on the parameters of resources, status and date.
Need more help?
- Can't find the answer to your questions? Contact ProofHub Support
- Check our blog for the latest additions, updates and tips.