Notes
Notes let you jot down important stuff, ideas, meeting minutes and all type of write ups. You can share your notes with collaborators. Collaborators can either edit the content or give feedback by posting comments.
Notebooks are the set of many notes. You can have as many notebooks and notes inside it.To open Notes, pull the project menu drop down and select Notes. You can also click on Notes tile from Overview.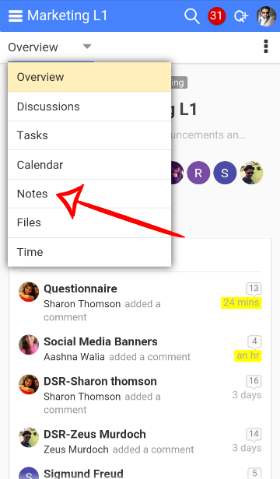 When you get inside the Notes, first thing you'll see is the list of all notebooks. To add new notebook click on Notebook. You can also pin a notebook to the top of the list.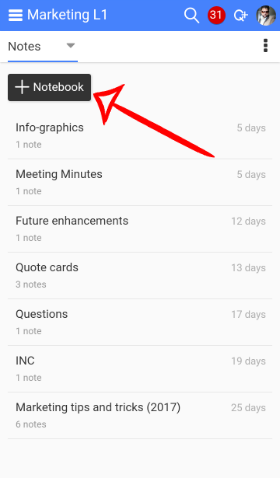 Long press a notebook to edit/delete it. On a single click, notebook will open up where you can see all the notes related to it.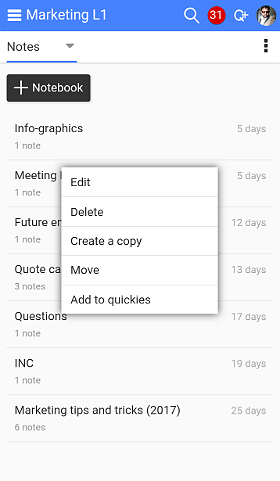 To add a new note, click on Note button.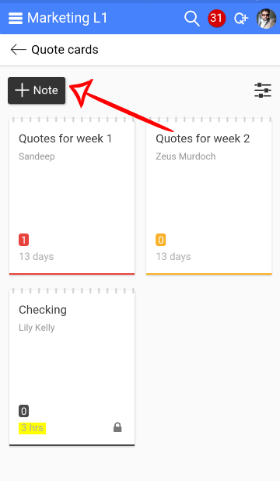 Click here to filter notes on the basis of people.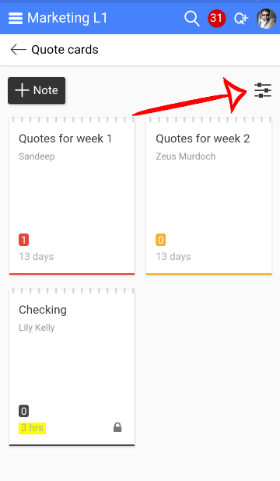 To edit a note you need to check off the option highlighted below: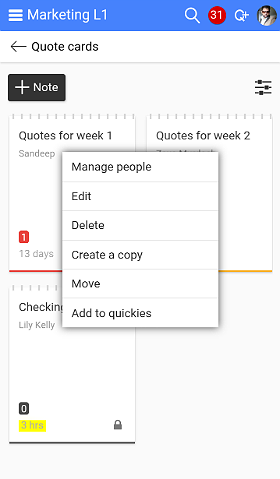 Add more people and manage collaborators on your write up from the plus icon. Collaborators can post comments, share their ideas and feedback on your notes.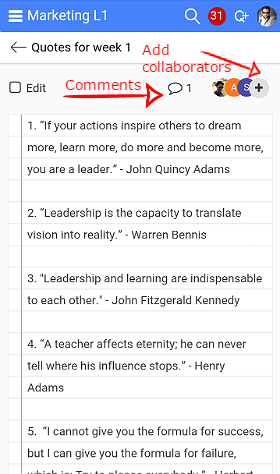 Need more help?
- Can't find the answer to your questions? Contact ProofHub Support
- Check our blog for the latest additions, updates and tips.