Manage workflows in mobile
ProofHub lets you create and manage existing workflows on mobile as well. It offers you a couple of default workflows and an option to create custom workflow for your organization as well. Following are the two default workflows:
Basic workflow – Basic workflow consists of two standard stages to work completion i.e. To do and Done.
Kanban workflow – Kanban workflow is another way of keep track of all your tasks. It has three default stages: Backlog, In-progress and Complete.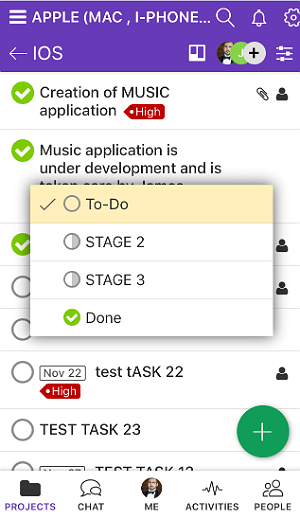 Custom workflows – Apart from default workflows you can define custom workflows for your organization. To create custom workflow click on Gear icon at the top right of the mobile screen.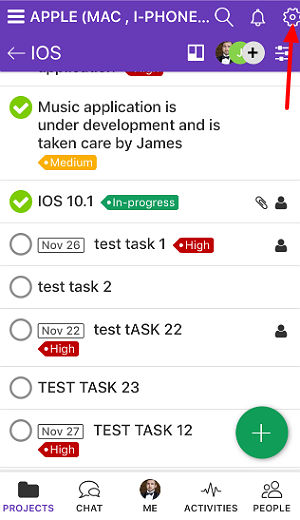 Select Manage workflows and click plus icon.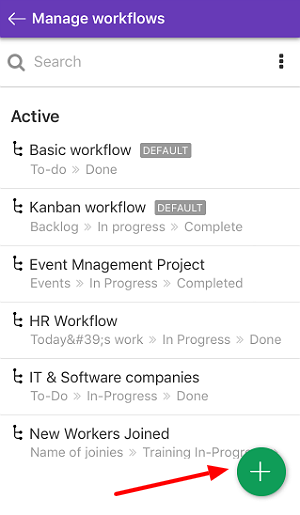 Name the custom workflow and create stages.
Note: Whenever you create a custom workflow, two stages will be added to it by default. They are – To-do and Done. These stages cannot be deleted but can be renamed.
While adding a tasklist you can select the workflow.
How to change stages in mobile:
Click on the task completion checkbox. You'll see a list of all the stages. Pick any stage to move the task to that particular stage.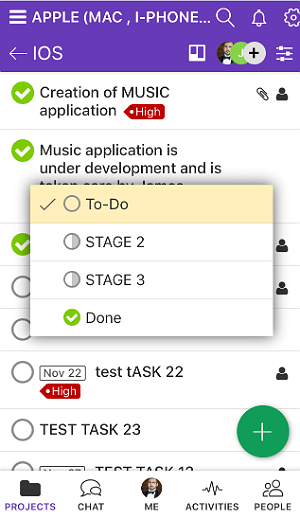 Edit/Delete workflows:
Long press any workflow to edit or delete it.  
Note: If there is any task at any stage other than the last stage in selected workflow which you are about to delete then by choosing the alternate workflow, all tasks in that list will go to the first stage of workflow.
In case you don't select any alternative workflow then basic workflow will get associated with the task list.
Need more help?
- Can't find the answer to your questions? Contact ProofHub Support
- Check our blog for the latest additions, updates and tips.